Business confidence remains strong: new survey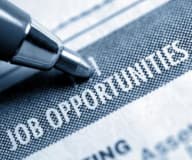 Business optimism for a strong economic period ahead has been sustained over the past two quarters, according to new industry data.
The latest VECCI - Bank of Melbourne Survey of Business Trends and Prospects by Victoria's peak employer body found 40 percent of respondents anticipate stronger national economic growth over the next 12 months.
This mirrors the previous quarter's results and is an improvement of 26 percentage points on the corresponding quarter in 2012.
Also encouraging is that for the first time since December 2011, more businesses reported an improvement in general business conditions during the quarter than did those reporting a deterioration.
Similar results characterise prospects for the Victorian economy, where 32 per cent of survey respondents expect stronger state economic conditions over the year ahead – the same portion as that reported in the previous quarter.
"Sustained confidence in the future prospects for both the state and national economies is vital to driving growth into the future and it's encouraging to see this in the results," says VECCI Chief Executive Mark Stone.
"The challenge now is to convert this optimism into real economic activity. The business community is therefore looking to governments at all levels to contribute by progressing reforms that lower business costs, increase business certainty and build an environment conducive to new investment and employment growth."
Bank of Melbourne Chief Executive Scott Tanner concurs: "We have seen an increase in business lending in the past few months. The latest survey supports the proposition that the Victorian economy is gathering momentum and it is pleasing that most sectors in the State recorded an improvement in conditions. Low interest rates and a weaker currency are particularly good news for Victoria."