BUSINESS CALLS FOR MORE COLLABORATION BETWEEN INDUSTRY AND RESEARCHERS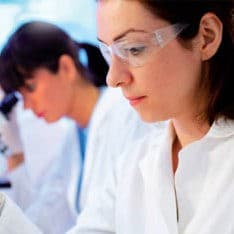 More needs to be done to foster collaboration between research organisations and industry, says the NSW Business Chamber.
The Business Chamber welcomed the federal government's recent discussion paper Boosting the Commercial Returns from Research.
"This is an important step towards converting Australia's considerable research expertise into economic gains, said NSW Business Chamber CEO, Stephen Cartwright.
"Australia punches well above its weight when it comes to the production of research, particularly in fields such as medical research and agriculture, but we're failing to convert this expertise into commercial outcomes.
"There is a big gap in supporting practical measures to help the business community harness research expertise in solving problems that businesses identify.
"The discussion paper is a welcome initiative as it recognises that collaboration between business and research is critical to driving innovation and helping Australian industries better compete in the global market."
The federal government is now reviewing a number of recommendations from the NSW Business Chamber's Thinking Business: Industry-Research Collaboration Report.
This includes strengthening Intellectual Property guidelines, increasing industry-relevant research training and creating stronger incentives for industry-research collaboration.
"While the Government has flagged adjusting funding mechanisms to provide greater incentives for industry-research collaboration, we urge it to go one step further and commit to a wide-ranging review of incentives and performance measurement for universities and researchers, said Mr Cartwright.
"The reward systems inside universities are simply not set up to encourage engagement with industry, and we know from speaking to our members that many researchers also lack business exposure and an appreciation of commercial imperatives, which can be a significant barrier to industry-research collaboration.
"If we are to harness our innovation potential and ensure our future prosperity, the Government needs to support the business community and the research sector in the creation of a marketplace for research expertise that brings together businesses and compatible, motivated researchers."
Mr Cartwright said there is a need to break down the barriers to collaboration firstly by helping businesses understand which of the 43 universities and more than 50 research institutes across Australia contains the expertise they need to solve their problems.
"The next step will be helping researchers and business people understand each other's challenges and operating cultures to support successful commercial outcomes."