Business braces for carbon tax
31-08-2010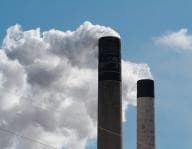 The Australian Industry Group remains concerned at the impact of the pending carbon tax on local business.
Speaking on ABC radio, AiGroup Chief Executive Innes Willox said there were still many "unknowns" relating to the carbon tax which business is trying to address.
"What business is looking at is how will the impact of the carbon tax flow down through the production process, Mr Willox said.
"How will costs be passed on? How will they be able to adapt to these increased costs?
"What will it do to energy costs?
"These are big unknowns for specific businesses that they're trying to address."
The AiGroup maintains the starting price on carbon – $23 a tonne – is too high.
"You look at the European price, it's about $8 or $9 a tonne, and the international price through the UN is at about $5 a tonne," said Mr Willox.
The AiGroup has welcomed Government support mechanisms to help compensate businesses hit by the carbon tax.
"But for a lot of business they won't be in a position to accept or get that support," Mr Willox said.
"And that's of concern to their general competitive situation."