Published 15-06-2021
| Article appears in June 2021 Issue
Business and Health Thoughts – The lost opportunity of a millennium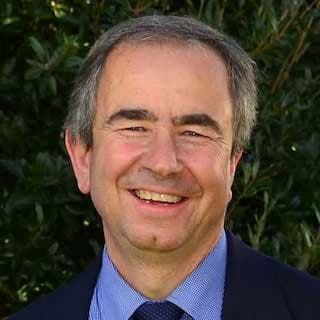 By Frank Ferrara
Cornick Pty Ltd
Global leaders have missed the rare opportunity to vastly improve the health of people all over the world. The pandemic has grabbed the attention of the global population and provided authorities with the platform to communicate preventative health information to as many people as   possible. Unfortunately, they have overlooked this opportunity to communicate knowledge and potentially save lives.
In this crazy age of Covid-19, we are told to wash our hands, maintain social distancing, and wear masks. We are required to record our presence in public areas, shops, restaurants and at sporting events. These are important measures, but they do not provide any advice for healthier living.
Unfortunately, the things being promoted are mask-wearing and self-isolation – far from pro-active solutions. Apart from vaccinations, which have proven difficult to roll out and track, no clear and certain plan for combating Covid-19 has been put forward by world experts.
This is why, as a business owner of 44 years, I say I have never seen a greater marketing opportunity lost, than that surrounding Covid-19. When everybody is listening to what you have got to say, say something useful. The useful message to be heard by everybody is simple; live better.
As business owner in the technology industry and distributor of Italian food and beverages, I find that nothing has been achieved to improve the health and wellbeing habits of the general public. No authority – scientific, medical or government – has put forward the case of healthy living to minimise the possibility of being affected by Covid-19.
Ask yourself:
Has anyone in the past 15 months given me advice on how I can stay healthy?
Has anyone given me simple advice on how to eat and drink well or how much alcohol is safe to drink?
Has there been any discussion of how to get a great night's sleep? Or what exercises are best for my body?
Have you heard any of this lifestyle advice that you can use, so if you are unlucky enough to contract Covid-19, you can easily overcome it?
Here are things you can do to improve your health:
Stop smoking
This is a no-brainer, but it is one of the most important things you can do to safeguard yourself against Covid-19. Smoking reduces the availability of vitamin C in the body. Vitamin C is usually involved in the body's immune response, but when smoking, it is instead utilised for tissue repair, collagen synthesis and wound healing. 
To alleviate this, you must eat foods high in vitamin C and possibly take supplemental vitamin C to counteract the effects. High vitamin C intake and cutting out smoking will improve your immune response immeasurably.
Practice moderation when you drink alcohol
The worst part about drinking alcohol is its impact on sleep. The two do not mix and just because alcohol may be able to put you to sleep, it certainly does not mean you get a good night's rest. So cut it out. If you must drink, do not drink after dark. This impacts your circadian rhythm and prevents your body from recovering properly, leaving you open to infection. 
While drinking alcohol in the daytime is not ideal, it has less chance of affecting your sleep. People that do drink frequently are far more likely to get pneumonia or respiratory syndromes, as well as cancers and liver diseases.
Eat a Mediterranean diet
There is compelling evidence that the Mediterranean diet is best to keep you healthy. This diet typically involves increased consumption of vegetables, legumes, fruits, nuts, extra virgin olive oil, fish and low consumption of red meat and dairy products that are high in saturated fats.
Research has shown that the traditional Mediterranean diet can help you live  longer, with reduced incidence of many diseases, reduced inflammation and reduced overall frailty as you age. This is because the Mediterranean diet is full of foods containing high concentrations of compounds called polyphenols (pronounced 'Poh-Lee-Feh-Nuhls').
Polyphenols are micronutrients that have antioxidant and, in some cases, anti-inflammatory properties. These properties help them absorb oxygen free radicals, which can otherwise cause degenerative diseases that are the major killers in Western society – such as cancer and cardiovascular disease. In addition to protecting from diseases, polyphenols also help protect your skin from ultraviolet radiation, reduce brain degeneration and reduce the signs of aging.
Stay healthy and be great.