BUSINESS 'CAUTIOUSLY OPTIMISTIC' FOR 2016
02-02-2016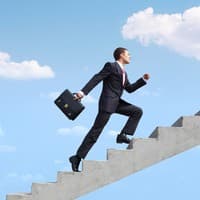 Australia's CEOs are more optimistic about general business conditions in 2016 than at any time in the past three years, according to a new business survey.
Respondents to the latest Australian Industry Group (Ai Group) National CEO Survey Business Prospects in 2016 – Cautious New Hope remain optimistic despite 'some significant storm clouds on the horizon.'
Of the 250 businesses surveyed, 63 percent expect their annual sales to improve this year, 21% expect no change and 16% expect a decrease.
"This improved outlook reflects more favourable developments in the economic and business landscape through the latter half of 2015," said Australian Industry Group Chief Executive, Innes Willox.
This includes:
·       A weakening Australian dollar
·       Low interest rates and inflation
·       An improving labour market
·       A resurgent residential construction sector
·       Improving consumer confidence and local spending
·       Positive response to the change in Australia's political leadership
"Nonetheless, some significant storm clouds remain on the horizon," said Mr Willox.
They include:
·       Volatility in financial markets
·       Recent trends in commodity prices
·       The fragility of the global economy
·       Uncertainties of a Federal election
Mr Willox said there are clear messages for policy-makers in the report.
"Local conditions have improved for the non-mining industries since last year, primarily due to the lower dollar," he said.
"But we are still struggling to establish and sustain significant new sources of growth.  "Businesses are working hard to eke out much-needed productivity gains, but government also has critical roles in supporting confidence, competitiveness, investment and innovation."
Mr Willox said the policy debate in this election year should focus squarely on several key areas:
·       Improving the tax system – to lift its efficiency; to reduce barriers to investment and innovation; and to strengthen and stabilise our revenue bases;
·       Investing in skills and education, including with a stronger emphasis on science, technology, engineering and maths (STEM) skills;
·       Removing the barriers to business growth, employment and workforce participation imposed by inflexibilities in our workplace relations arrangements; and
·       Supporting a faster pace of innovation including by lifting business/research collaboration.
Key findings:
·       63 percent of respondents expect annual sales to improve in 2016, 21% expect no change and 16% expect a decrease.
·       Overseas sales are anticipated to rise for 26% of exporters in 2016 with just 6% expecting their export income to fall.
·       A majority of businesses expect their input prices to increase in 2016 and 39 percent anticipate rises in energy prices.
·       There are mixed plans for business growth with employment numbers increasing in 36% of businesses; training expenditure will grow in 47% of businesses, up slightly from 44% of businesses who increased their spending on staff training in 2015.  
·       Investment in new technologies is expected to grow in 59% of businesses, with just 6% planning to cut this key area of investment expenditure.
·       Weak customer demand is the single most common concern, with 27% of CEOs ranking weak customer demand as one of their three main concerns (up from 25% for 2015 and 21% for 2014).
·       Wage costs are of concern to 17% of CEOs, up from 15% for 2015.
·       Skills shortages are a concern for 10% of CEOs, slightly more than in previous years (around 9% in each of 2013, 2014 and 2015). This might be an early indicator that CEOs expect recently stronger demand for skilled labour across key industries and skilled occupations (e.g. in selected services industries and in construction) will continue into 2016.
·       8% of CEOs ranked the flexibility of industrial relations as one of the three leading impediments to their business growth in 2016.
·       Competition from imports or online sellers is a key impediment for 14% of CEOs, up from 12% in 2015. Related to this, 12% of CEOs feel that Australia's exchange rate is an impediment due to volatility and/or high levels (despite falls in the value of the Australian dollar since 2013).
·       In 2016, 26% of CEOs will include 'improving sales of current products or services' in their top three business strategies (up from 24% in 2015). 24% will include the development and introduction of new products or services in 2016 (up from 22% in 2015).
·       18% of CEOs will seek to develop new markets for their products in Australia (the domestic market) while 9% will focus on developing new markets overseas.
·       Less emphasis will be given to downsizing and cost reduction as a business strategy in 2016, with fewer CEOs including these in their top three strategies for 2016 (9%) than in 2015 or 2014 (around 12% per year).
·       Among business sectors, mining and mining services businesses are the most pessimistic with 47% expecting conditions to deteriorate in 2016. 42% of construction businesses expect conditions to deteriorate.
Mr Willox said services businesses are the most optimistic with 41% expecting better conditions in the year ahead.
"About one third of manufacturing CEOs expect general conditions to improve with the rest evenly divided between those expecting no change and those anticipating a worsening of conditions," Mr Willox said.
Full report: http://pdf.aigroup.asn.au/reports/2016/Business_Prospects_2016.pdf