BUDGET MAGNETIC LIFTER TO LOAD CUTTING TABLES
30-06-2017
by
in
Materials Handling & Equipment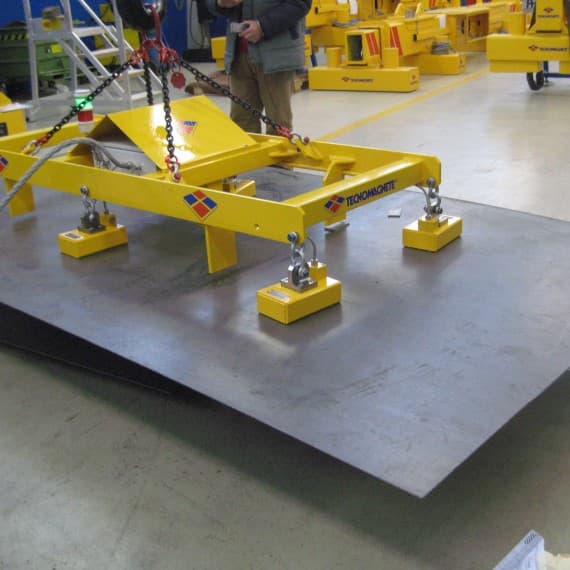 The Easy-Lift 600 is a budget lightweight magnet system to lift large, thin steel sheet. The system is designed for uses such as loading steel sheet onto cutting tables.
The Easy-Lift 600 from Tecnomagnete employs six permanent-electro lifting magnet modules on a frame, requires no battery backup and being entirely self-contained, can be easily transferred from one crane to another.
Complete with multiple safety interlocks to prevent de-activation during a lift, the permanent-electro lifting magnets are exceptionally energy-efficient using power only for activate and de-activate functions.
Available in Australia from Serpent & Dove - Applied Magnetics, Easy-Lift is suitable for sheets from 1.5mm thick and up to 3 metres long and up to 600kg.
Serpent & Dove - Applied Magnetics
02 9971 7577
www.serpent-dove.com