| Article appears in June 2021 Issue
Budget initiatives will drive industry growth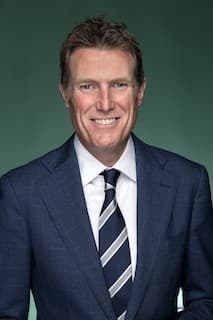 It has only been a few months since I commenced as Minister for Industry, Science and Technology, but a lot has happened in that time.
The Morrison Government invested more than $475 million in the May Budget for initiatives that will drive industry growth and scientific development, building on our $1.5 billion Modern Manufacturing Strategy (MMS) announced in the previous Budget.
Manufacturing industries in Australia have shown themselves to be incredibly resilient and adaptable in meeting the challenges of Covid-19. With the support of the government, employment in the manufacturing sector is almost at pre-Covid levels and is on the rise.
The Ai Group's Australian Performance of Manufacturing Index shows that manufacturing is now a flourishing sector. That is an impressive performance after severe disruptions.
Funding from the May Budget includes $387 million towards building the Square Kilometre Array (SKA), which will be at the cutting-edge of scientific discovery.  
The SKA has been called the world's largest radio telescope, but it actually will consist of two telescopes – one in South Africa, and one in the Murchison region of Western Australia. I am very pleased that this investment in my home state will create hundreds of jobs. In fact, expressions of interest have just opened for the first SKA related construction contract.
Our investment in this project highlights that science and advanced manufacturing are at the heart of the Government's National Economic Recovery Plan from the Covid-19 recession.
Other Budget initiatives include:
Investing $124.1 million over the next six years to deliver Australia's first Artificial Intelligence (AI) Action Plan, which will support business to adopt and develop AI. The investment will unlock high-skilled jobs, enable industry wide transformation and improve lives. AI is playing an increasingly important role in modern manufacturing.
$116.7 million over four years for the Australian Nuclear Science and Technology Organisation (ANSTO). That builds on the $238 million committed over four years in last year's budget to ensure the long-term safety, quality and reliability of ANSTO's core operations, including nuclear medicine production. (About 75-80% of nuclear medicine isotopes used in Australia come from ANSTO's Lucas Heights campus in Sydney, which I recently visited.)
$66.4 million over six years to increase Australia's workforce skills in cyber security and emerging technologies, including funding for at least 234 scholarships that support emerging technologies areas, such as those identified through the Modern Manufacturing Strategy.
Advancing Australia's manufacturing capacity by developing onshore mRNA vaccine capability, through continued negotiations and an approach to the Australian market.
Prior to the Budget, funding was opened for all six of our National Manufacturing Priorities under the Modern Manufacturing Strategy – Defence, Space, Recycling and Clean Energy, Resources Technology and Critical Minerals Processing, Food and Beverage, and Medical Products.
This funding will help manufacturers to scale-up production, commercialise their products and operations, and integrate into domestic and global supply chains.
The government will also accelerate the creation of a $1 billion Sovereign Guided Weapons Enterprise, boosting skilled jobs and helping secure Australia's sovereign defence capabilities. The Enterprise will support missile and guided weapons manufacturing in Australia for use across the Australian Defence Force.
This strong commitment to manufacturing will continue. As Minister I will work with industry stakeholders to increase the strength and vibrancy of the sector, keeping it at the heart of our economic recovery, as we work to create more well-paid jobs for Australians.
For more information on our industry road maps and available grant funding visit   industry.gov.au/manufacturing.