BUDGET BOOST FOR MANUFACTURING SECTOR
15-05-2015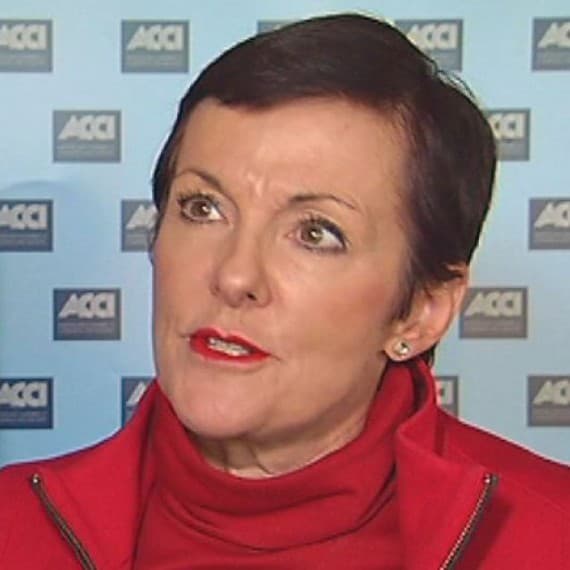 Key industry groups have welcomed Federal Budget measures designed to kick-start Australian small business.
The Australian Chamber of Commerce and Industry says the $5.5 billion Jobs and Small Business Package will turbocharge Australia's two million small businesses.
The new package would give them the confidence they need to grow, invest and hire new staff, ACCI said in a recent statement.
The manufacturing sector will be a major beneficiary, with planned company tax cuts and deductions for assets up to $20,000.
ACCI CEO Kate Carnell said: "This budget recognises that it is business, not government, that generates wealth, creates jobs and grows the economy. It shows the government has heard the message of the chamber movement's Small Business. Too Big to Ignore campaign."
Key budget measures for small business include:
·       A 1.5 percentage point company tax cut for incorporated businesses with turnover under $2 million, and a 5 percent tax discount, up to $1,000 a year, for other businesses.
·       Immediate tax deductions for assets up to $20,000, until the middle of 2017.
·       Reducing red tape through ensuring all small business work-related portable electronic devices are fringe benefits tax free, streamlining business registration processes and removing obstacles to crowd-sourced equity funding.
"We welcome these small business measures and encourage the Opposition to support them," said Ms Carnell.
Australian Industry Group Chief Executive Innes Willox said the Budget "heads in the right direction" by maintaining the commitment to restoring the budget to surplus over the medium-term and makes a good start in improving incentives to invest and create jobs particularly for small businesses. 
But he warned there are clear risks that it may not provide the lift in business confidence and demand needed to generate the additional investment required to lift productivity and growth and to make substantial inroads into unemployment over the next few years.
"The package of business tax measures, while limited to businesses with turnover of less than $2 million, will provide a timely lift in incentives for small businesses to grow, invest and create jobs, Mr Willox said. "The increase, until June 2017, in the amount of capital expenditure that can be deducted immediately is particularly welcome.  There clearly remains a need for fundamental tax reform and a cut in the company tax rate for all companies must be a high priority."
Mr Willox said the measures to streamline business registration, remove tax barriers to small business restructuring and allow immediate deductions for certain start-up expenses are sensible initiatives. 
"They will boost new business creation; reduce regulatory burdens; give business owners more time to spend on their businesses; and generate new opportunities for growth."
Ms Carnell said the budget would perform a "pincer movement" on productivity, encouraging more people to enter the labour market while also making it easier for small businesses to hire.
Measures to make it easier for the more than 750,000 unemployed Australians to find work include:
·       Simplifying work experience arrangements and introducing greater flexibility into wage subsidy payment arrangements.
·       Reinvigorating the Restart wage subsidy to help small businesses to employ older workers.
·       Ensuring employment services under Jobactive will be more focused on results.
Mr Willox said announcements in relation to tightening the anti-avoidance provisions have the potential to improve the fairness of the tax system. 
"It will be critical that measures are designed and implemented in consultation with business and in a way that does not detract from incentives to invest in Australia and do not create additional uncertainty for business," he said.
"The decision not to proceed with a new Diverted Profits Tax is particularly welcome.  It recognises the fundamental strength of the structure of Australia's international tax arrangements and avoids the substantial risk of a further complication of Australia's already overly-complex business tax system."