Budget boost for industry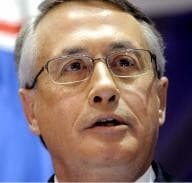 The federal government will introduce a number of key measures to assist manufacturers impacted by tough current economic conditions.
In his budget speech on Tuesday night, Treasurer Wayne Swan acknowledged that many smaller businesses are struggling against the high dollar and weak consumer spending.   
In a bid to boost jobs and stimulate growth SMEs will have access to an extra $700 million in funding for innovation.
A new venture capital fund, to be known as Venture Australia, will be established to assist budding entrepreneurs and start-up companies. It will provide at least $350 million in taxpayer-backed venture capital funding.
The new fund is designed to encourage innovation and entrepreneurial activity among new small firms.
The fund will act as a ''co-investor'' with the private sector – each dollar it spends must be matched by private investors – so the total funds available to firms will be $700 million.
The new spending on innovation comes after the government controversially curbed tax breaks for research and development by big companies as a way of funding the changes, earlier this year.
As part of the package to boost jobs growth, initially announced in February, the government is also providing $238.4 million to establish a range of industry innovation precincts, designed to help manufacturers.
The centres will help to establish links between businesses, researchers and government agencies, according to the budget papers.
The budget also included measures responding to smaller firms that claim they have been unfairly shut out of the market to supply major mining projects.
Small and medium businesses vying for government services and tenders will receive $29.4 million in assistance under the budget.
Companies building any project worth more than $500 million will have to create plans that describe what steps will be taken to give local companies a chance of winning work.
In a budget, which saw cuts to many major programs, the Enterprise Solutions Program – aimed at helping "innovative" small and medium businesses – is welcome news.
The funding will be provided over five years with $2.3 million available next year, $7.7 million in 2014-2015, $10.2 million in 2015-2016 and $7.5 million in 2016-2017. 
Under the program, SMEs will be able to apply for grants of up to $100,000 for feasibility studies and up to $1 million for proof of concept.
The cash is targeted at helping SMEs overcome barriers and become more competitive in bids for government contracts.
But on the downside, the budget provided little in the way of tax breaks for the nation's 3 million small business owners.
The promise to reduce company tax has been firmly put on the backburner.
The budget received mixed reaction from business and industry groups.
"The 2013-14 Budget confirms industry concerns about a slowing economy, said Australian Industry Group Chief Executive Innes Willox.
And Mr Willox warned the budget may be "too optimistic" about Australia's growth prospects, our terms of trade, corporate tax receipts and the recovery of housing construction. 
Mr Willox said the Budget fails to introduce much-needed new measures to boost investment, innovation, competitiveness and productivity.
"An important positive is that the government is not seeking to further slow the economy in the 2013-14 year with across-the-board corporate tax increases and indiscriminate spending cuts, Mr Willox said. "Difficult cuts in expenditure will be needed even when the underlying economy picks up."
Mr Willox said key positive measures in the budget for industry included:
Important infrastructure investments that will lift capacity and productivity
Increasing the flexibility of apprenticeships and aligning the apprenticeship system more closely to industry needs
The Skills Connect initiative aimed at helping businesses meet their training needs;
Maintaining the immigration intake at 190,000; and
Bringing forward expenditure under the Clean Technology Investment Fund to help businesses invest in energy efficiency and low-emissions processes.
"While this Budget does little immediate harm, it doesn't provide sufficient confidence in the medium-term path back to surplus and leaves fundamental economic questions unanswered," Mr Willox said.