Published 20-10-2020
| Article appears in October 2020 Issue
BUDGET A BACK TO THE FUTURE MOMENT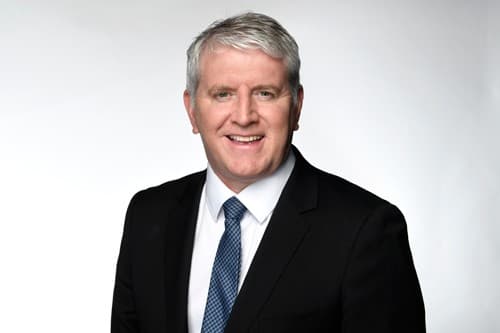 It was touted as a major boon for Australian manufacturing, yet the 2020 Budget would appear to be nothing more than a back to the future moment, spruiking Labor's plan for jobs first announced in 2012.
 A big ticket item was the announcement of six priority areas for investment. While we welcome the areas of investment, it must be noted that all six, plus more, were identified eight years ago in Labor's 2012 PM's Manufacturing Taskforce report and announced in the 2013 Plan for Australian Jobs.
If the Morrison government stuck to Labor's plan rather than abolishing it in 2014, manufacturing in this country would have more thriving businesses, employing thousands more workers. 
Another announcement in the Budget was a claim of $2 billion in new spending for the Research and Development Tax Incentive (RDTI), when really the government is restoring $1.8 billion by reversing its own legislation which proposes to cut it. 
Boasting of extra billions of dollars in funding for research and development, when it already exists in legislation proposing to cut it, is a misrepresentation of the truth.
Research and Development is suffering, facing further contraction due to COVID-19 and falling R&D funding in the higher education sector.
Federal Labor understands and supports the critical nature of research and development for an advanced manufacturing future. We will work with both private and public sectors to increase R&D as an economic necessity, and we will continue to make the case and fight for change in the parliament, as we successfully did with the government's ultimate backflip on the RDTI. 
Federal Labor believes in active industry policy. We support Australian industry.
If the government puts forward ideas that might provide opportunities for our manufacturers to grow we will be constructive, but we continue to prosecute our own agenda.
Australia has an opportunity to leverage our capabilities, better commercialise innovation and research and see greater support to our start-ups, cultivating the talent and efforts of local businesses.
 As outlined in the Leader of the Opposition's Budget in Reply speech, an Albanese Labor government will have new policies and new direction that builds lasting benefit.  
 Labor will train thousands of workers and our next generation of tradies through our Jobs and Skills Guarantee; we will cut child care fees and put more money into the pockets of working families; and we will create jobs in almost every town across Australia by investing to fast track urgent repairs to social housing. 
 Importantly, we will build and manufacture in Australia through our national Rail Manufacturing Plan.
By manufacturing trains here, Labor's plan would create up to 659 full-time jobs, create a rolling stock export industry and boost Australia's GDP by up to $5 billion.
Liberal Governments have consistently said we cannot build trains here, yet the ones they have bought from overseas have been too long for our stations, or too narrow for our tracks, or too tall for our tunnels. 
Australia has always been a nation that makes things, and we must put all our effort behind a push to ensure this continues.
We have an opportunity as a nation to beat this recession, recover and make this moment our own.