Published 08-10-2020
| Article appears in October 2020 Issue
Budget 2020 - a round up of reactions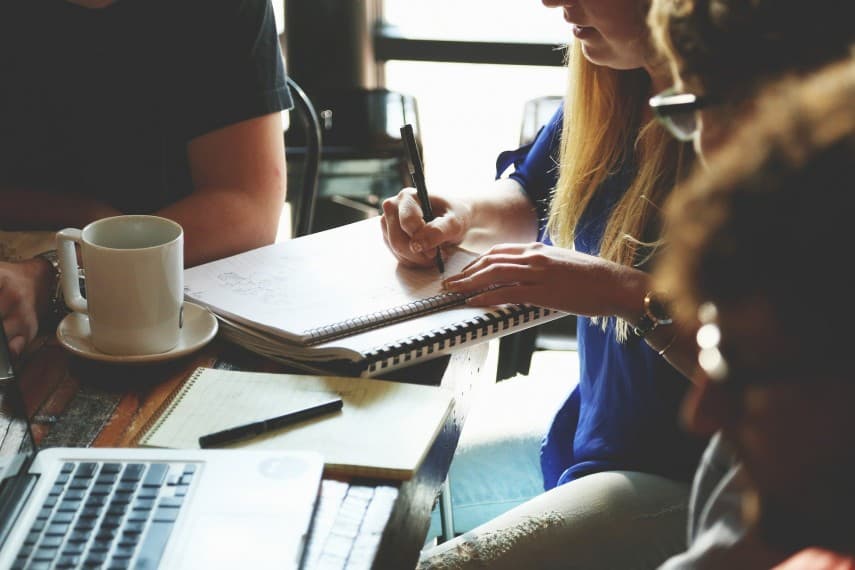 Australians were already right into their nocturnal rituals when Budget 2020 was finally announced, on Tuesday October 6, by Treasurer Josh Frydenberg.
The budget focus was about getting the economy back on its feet from the pandemic, with the introduction of tax cut incentives and big spending.
Stimulating spending and supporting low to middle income earners
For taxpayers, stage 2 of the legislated income tax cuts, will see the 19 per cent threshold rise from $37,000 to $45,000, and the 32.5 per cent threshold go from $90,000 to $120,000.
Eligible individuals will get $1080, while couples receive $2160; for the low and middle income tax offsets that is continuing for one more year.
Those receiving government benefits, such as age pension, disability support, carer payments and family tax benefit, cash payments will continue with extra support due in December and March next year.
For business and young people, incentives will be provided to hire people between the ages of 16-35 years old.
A two hundred dollar credit paid weekly for 12 months, will be available to business hiring applicants under 30 years old, as part of the JobMaker hiring credit scheme.
A 50 per cent wage subsidy will also be made available to business for every apprentice they hire.
And the government will provide for 100,000 new apprenticeships and traineeship programs at a cost of $1.2billion.
Business incentives
For businesses needing new equipment or to upgrade, until June 2022, if their turnover is less than $5billion they will be able to write off eligible assets they purchase.
Losses will also be able to be offset against previous profits made in or after 2018-19 financial year period.
Meanwhile up to 10 tax concessions, including FBT exemption on car parking and work-related items will be made available, for businesses with an annual turnover of between $10-$50 million.
Industry reaction
And as the dust settles down and we all come back to the daily grind, Industry Update lines up the many reactions from the industry.
Response to the Budget from the industry mostly reflects what has been the persistent chant from the get go, which is about increasing long-term investment into the industry. Many believe this budget falls short of it.
First up is the peak employer AiGroup who says that it is the right budget for the times and is "stimulatory, inclusive, confidence-building and forward-looking."   The AiGroup however warns,  "The Budget anticipates a decline in GDP of 1.5% in a domestic economy that will remain interrupted by the pandemic, constrained by the global downturn and starved of the inbound migration that traditionally plays such an important role both for demand and supply."
However AiGroup lauds, "The new investment allowance that allows businesses with turnover below $5 billion to immediately expense the cost of capital equipment installed before July 2022, which will provide a critical boost to investment, productivity and job creation. Without this measure they anticipated fall in non-mining business investment of 14.5% in 2020-21 would be much greater and the measure is a significant factor in the anticipated rise of 7.5% in non-mining business investment in the 2021-22 year."
AiGroup adds that these measures give important recognition to the dynamic role of business in powering productivity growth and the development of the domestic economy.
Australian Manufacturing Linked in forum commentators say the problem this addresses is that investment in manufacturing has been in " freefall in Australia for a very long time now, eclipsed by minerals and property."
They do welcome the $1.3 billion Modern Manufacturing Initiative, Manufacturers Modernisation Fund, and the $107.2 million Supply Chain Resilience Initiative. The active professional linked in network however says, it is a modest contribution for the sector to be able to move to advanced manufacturing status sooner.
Advanced Manufacturing Growth Centre AMGC is more forward looking.
Dr Jens Goennemann, Managing Director, Advanced Manufacturing Growth Centre (AMGC) says,
"Manufacturing is a job multiplier, a capability, and an enabler which intersects all six areas of strategic priority as identified by the Federal Government."
"The refunding of AMGC will ensure we can continue to deliver meaningful impact for the manufacturing industry while building the economy and creating more jobs."
"The 2020-21 budget is a vote of confidence for manufacturing from the Federal Government and underscores the important role the industry will play as we transition from a lucky country to a smart country."
"Manufacturing is a capability, a nation must-have. Australia's highly skilled manufacturers proved the nation could manufacture the critical medical equipment the nation needed in response to COVID."
"Now, under continued support from AMGC, manufacturing will help lead the economic recovery of the nation post-pandemic," says Mr Goennemann.
However the Renewables lobby do note that  "Electric vehicles barely feature, attracting a mere $5 million in funding for a new assembly plant and vehicle-to-grid trial."
RenewEconomy sees this as a stunning omission, given the sheer depth of "decarbonisation" that could be achieved in the transport sector.
Australian Constructers Association gives the specifics for the mobilisation of construction productivity in the country,
"Construction productivity growth over the last thirty years lags growth in other sectors by almost 25%," says Jon Davies, Chief Executive Officer of the ACA.
"Through increased collaboration, we can de – risk projects through job creating advance works, ensure that there is sufficient capability, capacity and skills within both Government and Industry to undertake the work, and fully leverage the social and economic benefits of this investment."
"In turn this will create an environment conducive for productivity improvement that has been missing for too long."
ACA Mr Davies says there is a lot at stake and calls on the Federal Government to take a more active role in driving the reforms needed to develop a productive construction industry.
"A Federal Reform Initiative led by a newly appointed Minister for Construction could provide a lasting positive legacy from COVID-19," adds Mr Davies.
Meanwhile SA Civil Constructers Federation (CCF SA) says,
"It has been described as an economic recovery budget but at least half of the $625 million is destined for SA road projects that are not shovel ready."
Chief Executive Phil Sutherland says construction is likely to be two or three or more years away.
"While SA is to share in the $2 billion road safety funding program, it is of concern, given the slow pace of the SA Department of Infrastructure and Transport bringing projects to the market, that the money is available on a use-it or lose-it basis."
Increasingly given the focus on moving to a more skilled labour force the role of industry skilling bodies such as the National skills developers IBSA Manufacturing will hold traction.
IBSA Manufacturing believes Australia's manufacturing renaissance represents the ideal opportunity to modernise the skills and qualifications for the sector.
National Skllls Developers IBSA Manufacturing, engages with industry and the training sector to develop skills standards and qualifications.
"This investment, on top of the additional $1.2 billion allocated for skills training through direct investment in apprenticeships, creates a rare confluence of opportunity for industry,'' IBSA Manufacturing CEO Sharon Robertson said.
Ms Robertson says measures such as the $52.3 million Skills for Education and Employment Program, $29.6 million for the Careers Institute and a focus on improving the priority of STEM in schools would improve the skills of young people coming through the rapidly changing manufacturing sector now and in the future."
"The fact that these major stimulus events are landing at the same time shows that the Government clearly understands how critical vocational education and training will be in helping manufacturers and employers act quickly to rebuild the economy and turn learners into workers of the future,'' adds CEO Robertson.
On a similar note Universities Australia chair Deborah Terry says, 
"The government has added $1 billion to the nation's research effort, allowing universities to secure an important and continuing role in national recovery.  The sector's voice had been clearly heard."
Universities Australia believes the country could not achieve full economic recovery without investing in research and development.
And to conclude the budget reaction round-up the final note goes to the Tax sector.
The Tax Institute says that real reform is still needed.
"A good budget for the times, but there is more long-term work to be done," said Peter Godber, CTA, The Tax Institute President.