BUBBLE BAGS PROVIDE MADE TO MEASURE SHIPPING PROTECTION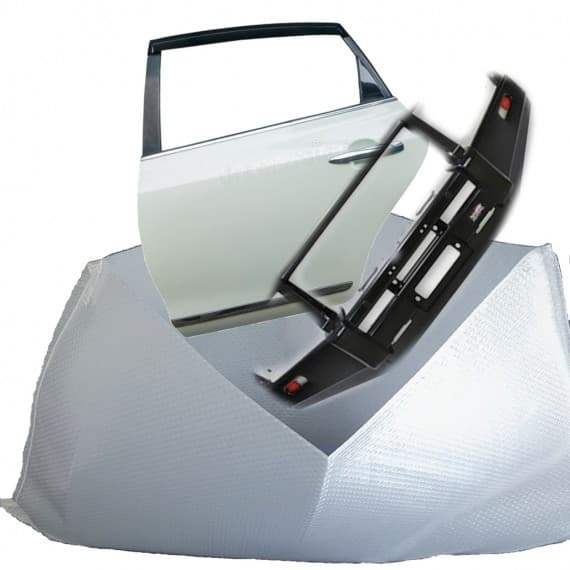 Bubble wrap is everywhere. It has become the go-to solution for protective packaging for everything from glassware to industrial spare parts. But while it protects its contents well, it is also wasteful of both resources and time.
Bubble wrap takes time to apply properly, has to be cut to size and needs to be secured with tape or strapping. And when it's removed it usually becomes trash.
But now there's a serious alternative in the form of the Foam-Lined Bubble Bag from OJ Holdings.
The bags are made using three layers of bubble wrap with a 1mm-thick foam lining. They are custom manufactured for each application with durable industrially stitched seams, and can be produced with virtually unlimited dimensions.
The custom fitted bags provide uniform padded protection, and are water-resistant, thereby avoiding internal condensation that might tarnish metallic contents.
With a custom-sized bubble bag for each product, the job of preparing goods for despatch is made considerably easier, saving significant time typically used to cut and apply multiple layers of bubble wrap and secure it with tapes or bands.
And the flat surfaces of the bubble bags are ideal for direct labelling, saving even more time in dispatch.
Foam-Lined Bubble Bags are reusable and recyclable, and OJ Holdings reckons there's no limit to the applications that can take advantage of this time and resource saving innovation.
OJ Holdings
1300 764 788
www.ojh.com.au