BRUSHLESS DC MOTORS BOAST MORE TORQUE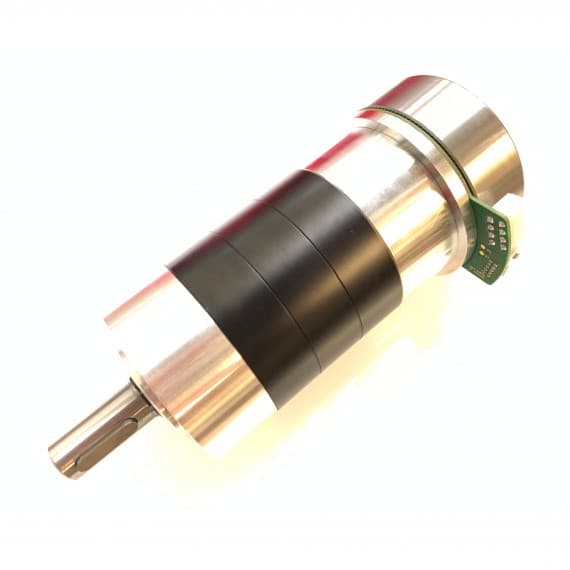 Maxon brushless flat motors are now available in combination with planetary gearboxes, encoders and vented rotors for increased torque.
The company's recently released 90mm diameter brushless DC ventilated motors now offer power boosted from 160 to 600W within the same diameter.
Two length options of 27.4 and 39.9mm are selectable with two air cooling options. Four winding options are available for DC voltages varying from 12 to 60V DC. Continuous torque capability is up to 1610mNm from the motor alone, and when combined with planetary, worm and helical gearhead options repeated peak torque levels of 650Nm have been achieved.
High ratios and integrated internal encoders make these motors extremely useful for rotary joint applications such as robotics and industrial machinery actuators.
Maxon can also manufacture custom versions with specific cable looms and rear shafts for mounting loads on both sides of the motor.
The combination of the flat motors with high-stiffness low-profile zero-backlash trochoidal-style gearheads also makes the complete drive suitable for wheel drive applications such as autonomous ground vehicles and warehouse logistics machinery.
maxon motor Australia
02 9457 7477
www.maxonmotor.com.au