BRUSHLESS DC MOTOR WITH HIGH RESOLUTION ENCODER
21-09-2015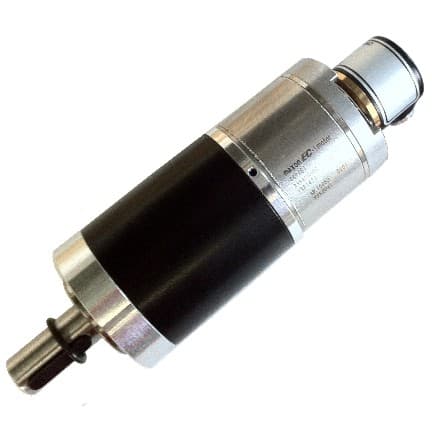 Maxon motor has released a new internal rotor brushless flat motor with a high resolution encoder.
The first of its kind delivered in Australia, this brushless DC flat motor fitted with a 20,000 quad count high resolution encoder is perfect for position control.
For use in applications in robotics, process control or manufacturing equipment. Also fitted with a 42mm ceramic planetary gearhead in ratios up to 936:1 this gives a raw positioning resolution of 0.00001923 degrees. This is well below the tolerances of most power transmissions, mechanical drivetrains or position controller capabilities.
The brushless DC motor, gearhead and encoder combination pictured is only 42mm diameter and can deliver 15Nm continuously and 22.5Nm on an intermittent basis.
The combination offers position holding capabilities and accurate control for low speed operation.
The motor is robustly constructed with welded stainless steel flanges and housing.
Maxon motor Australia Pty Ltd
Ph: 02 9457 7477