BRITTAIN GROUP RAISES THE SAFETY BAR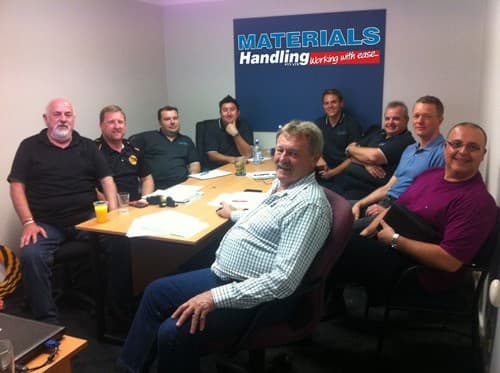 The Brittain Group is proud to announce its certification to the national standard AS4801:2001.
Recognising a need to demonstrate workplace health and safety, the company has committed itself to increasing Occupational Health and Safety in its organisation and for its customers.
The Brittain Group is the umbrella title for Materials Handling Pty Ltd, Schaefer Store Pty Ltd, Casi ANZ Pty Ltd and A-Safe Pty Ltd.
Managing Director John Brittain says his companies goals have always been to ensure everyone is "working with ease."
"This new system enforces our motto and makes safety the forefront of our businesses for our customers and employees," he says.
"We are training our staff and committing ourselves to continuous improvement." 
AS4801 Certification sets out requirements for implementing a safety management system, inclusive of risk assessments to control hazards.
With assistance from the team at Safety in Industry (
www.safetyinindustry.com.au
), the new measures will see the company eliminate hazards and workplace injuries, while administering an active attitude towards safety.