BRITAX BABY SEAT MANUFACTURING FACTORY TO CLOSE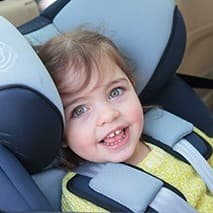 Eighty workers will lose their jobs following a decision by Melbourne-based baby seat manufacturer Britax to shut down its Sunshine factory.
Britax, the last local manufacturer of child car seats, will move its production offshore.
An internal review found the factory was in need of significant investment to remain open.
"It is difficult for an Australian-based manufacturing operation to be efficient, particularly at a site which is almost 50 years old," Britax Australia managing director David Jackson said in a statement.
The company said operations will be wound down next year, with the first round of redundancies to start before the end of the year.
The Australian Manufacturing Workers Union's Craig Kelly called for the Federal Government to intervene.
Mr Kelly told the ABC it was a devastating outcome and something needed to be done to save Australian manufacturing.
"These workers aren't highly paid, so really, you can't drive down wages because they do need to support their family," he said.
Britax Australia employs 170 workers in Australia.