BRISBANE STEEL FABRICATION COMPANY WINS INTERNATIONAL AWARD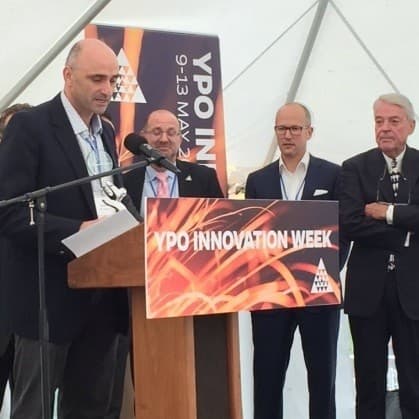 Watkins Steel, a Brisbane based steel fabrication company, is the inaugural recipient of the Tommy Award for innovation at the YPO Innovation Week.
The Young President's Organisation (YPO) in association with the Edison Innovation Foundation presented the award to Watkins Steel at a special ceremony in New York last week.
Watkins Steel beat applicants from around the world to be recognised for its ability to develop "out-of-the-box" strategies to overcome common limitations in the building and construction industry.
The award follows extensive research by Watkins Steel interviewing clients in the construction industry about their biggest challenges.
Following the research Watkins Steel invested in innovative equipment that could eliminate the human error and take the guesswork out of on-site rectification work.
This included:
·       A 3D laser scanner and Realworks software for site measurement
·       Voortman V808 Coping Machine for automated steel fabrication
·       Robotic Total Station and Field Link software for onsite steel installation
·       Tekla Structures Software for steel detailing
By successfully integrating this 3D technological software (originally developed for surveyors), Watkins Steel created a completely unique end-to-end digital workflow for steel fabrication and installation. This has resulted in a significant reduction of problems on site, with Watkins Steel now being able to guarantee clients near 100% accuracy on every job, the first time.
Of the company's recent innovation award, Watkins Steel Director Des Watkins said: "We have won this award be-cause we have been able to leverage an understanding of our customer's pain points to create this entirely digital process. I'm passionate about constant innovation, and when you are onto a winning thing you can't stop there."
Founded in 1968 Watkins Steel is a privately operated steel fabrication and installation company employing 50 people across estimating, drafting, fabrication, and installation.
Watkins Steel
Ph: (07) 3414 7400