BRISBANE BUSINESS BRINGS MANUFACTURING BACK ONSHORE
18-07-2016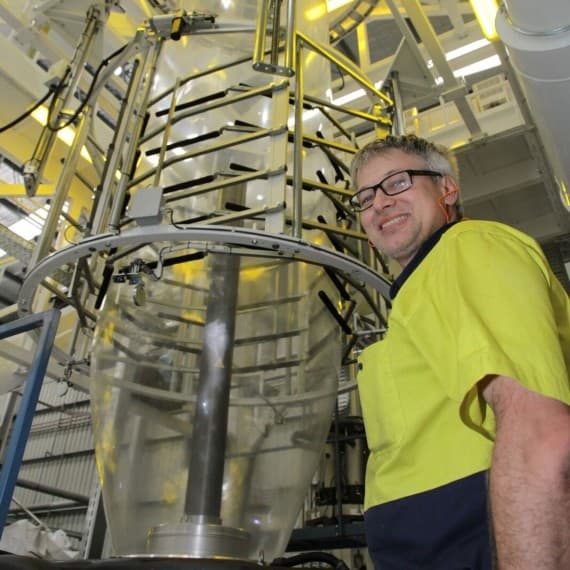 "Our experience as an Australian manufacturer, wholesaler, retailer and employer gives us a solid understanding of what challenges exist for Australian businesses, and how we can help them flourish."
A Brisbane-based manufacturer is helping to reverse the trend of offshore outsourcing by making a multi-million dollar move to bring plastic film manufacturing onshore.
The move is expected to not only reduce the financial and environmental costs of shipping product from overseas to customers in Australia, but also create additional jobs in Brisbane that would have previously gone to Asia.
Signet, a national supplier and manufacturer of packaging and industrial supplies, reassessed its polyethylene manufacturing operations in the wake of the falling Australian dollar.
Chief Executive Officer Jack Winson said the decision was a win for customers, and the local economy.
"Our decision to expand polyethylene film manufacturing in Brisbane will save time, money and resources, and allow us to expand our offering to new industries domestically," he said.
Mr Winson said the $2 million, Italian-made Macchi machine would allow the company to increase its production capacity from 1,700 to 5,000 tonnes of product a year for the packaging and agricultural industries.
The polyethylene blown film extruder can produce plastic bags, wrapping, and a range of agricultural films to support primary producers.
Mr Winson said Australian businesses were often enticed by offshore manufacturers with promises of lower product costs on the back of lower labour costs.
"In our analysis, labour is a fraction of the cost for the type of specialised product we are making, and has to be balanced against the additional costs and time involved in manufacturing offshore," he said.
"Manufacturing here in Brisbane means we have control, ensuring a consistently high-quality product that meets our clients' needs, and the flexibility to ensure we can meet the most challenging deadlines.
"Our local operations also mean we can give clients surety over their budget estimates, because we do not have to account for the unpredictable and fluctuating Australian dollar."
Signet has been a local Queensland manufacturer for nearly 50 years producing inks and aerosol paints, signs, labels and plastic films all competing well against competitor's imports.
"We've seen many industries, and competitors, engage in 'manufacturing tourism' in pursuit of lower costs, but we believe when considering all factors, including costs, Australian manufacturing can stack up."
Through increased production capacity and reduced overheads, Signet's competitively priced products will also flow reduced costs through to other local manufacturers.
"We are very aware at Signet that, like us, most of our customers are also manufacturers. As such, we've driven innovation and continuous improvement into our business to remain competitive, and pride ourselves on 'Helping Australia Compete'.