BRINGING TOOL SERVICES ON-SITE BOOSTS PRODUCTIVITY
10-05-2017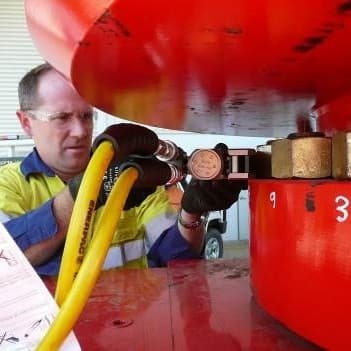 Andrew Marsh, Enerpac bolting and service authority
With the cost of downtime ever increasing, Enerpac reckons that its on-site tool service is proving its worth. The savings in time from not having to ship out valuable maintenance and fabrication tools just for a service or calibration means staff are immediately more productive.
According to Enerpac National Bolting Product Manager, Australia and New Zealand, Andrew Marsh: "On-site tool service and calibration is highly useful for worksites ranging from transport and metal fabrication workshops, through to mining, energy, oil and gas, construction and bulk handling sites, where elimination of delay and hazards is top priority."
The on-site services offered by Enerpac include: tool commissioning, application audits, calibration, and safety training.
Says Marsh: "As a global leader in high pressure (700bar) hydraulic tools, Enerpac is committed to the safety of its end users. In fact, we have a global 'Goal Zero' initiative, where our aim is for zero safety incidents to occur while using Enerpac tools worldwide."
"Our on-site services are an important step in the 'Goal Zero' plan, because they make sure that all tools are operating at optimum levels of safety and that operators are fully versed in the latest safety procedures and guidelines."
Enerpac
02 8717 7200
www.enerpac.com.au