Published 24-11-2020
| Article appears in February 2021 Issue
Bringing Manufacturing Home: Government Grants Explained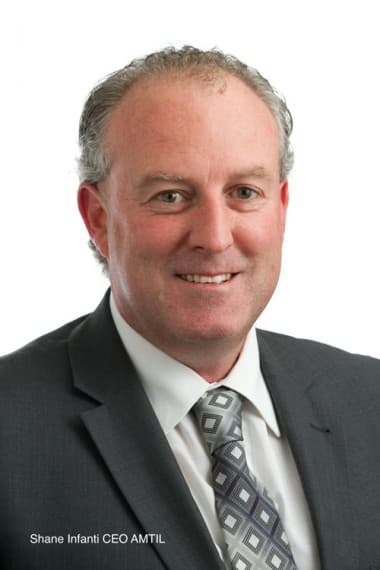 Both the public and the private sector have made their intentions known: it is time to take back Australia's manufacturing.
In the past, Australia fell prey to long supply chains and outsourcing majority of our goods and processes beyond our borders.
The Federal Government has announced a raft of new initiatives and grants to help accomplish this goal.
But there's a lot of confusion surrounding the 'why, what, when, who, where and how' as it comes to accessing government grants.
As part of Open IIoT's webinar series for 2020, panel members hosted a discussion around a hot topic in the manufacturing sector. Industry experts break down the jargon and tackle real-world automation concerns, addressing the crucial topics of real business value, security, data ownership and IT integration.
One such topic of the webinar was that of 'Government Assistance for Manufacturers' by Jim Wallace, Sales Manager for Balluff Australia New Zealand.
Jim and guest speaker Shane Infanti, CEO from Australian Manufacturing Technology Institute Limited (AMTIL), shared invaluable insights and relevant information with webinar attendees.
"It always amazes me that while there are a host of policies to promote local manufacturing, they still seem to be a well-kept secret," explains Shane.
"Many people aren't familiar with the initiatives that are accessible to them."
The government's recent budget speech highlighted a $1.3 billion modern manufacturing initiative.
"Little detail is available at this stage, but government expects this to be in place from early next year. As part of this budget allocation, we are putting forward a technology diffusion program valued at $7 million for government's consideration.
"This is set to run over the next three to five years and will promote new technologies and methodologies".
Currently there are six government initiatives on offer, aimed at boosting supply chain, industry growth, R&D, apprenticeships and the industry as a whole. There are specific criteria required to access these grants.
Manufacturing Modernisation Fund (MMF) (round 2): $52.8 million will be allocated to this hugely popular initiative. Funding will be made available before the end of 2020 and it will support around 150 firms in the priority sectors.
Supply Chain Resilience Initiative (SCRI): $107.2 million goes towards identifying and supporting vulnerable supply chains for critical products.
Industry Growth Centres Initiative: $50 million is allocated to support projects in priority areas until the end of June 2022.
Entrepreneurs' Program: Support to businesses through facilitators and advisors in industry sectors, R&D, intellectual property and raising capital to gain global competitiveness.
R&D Tax Incentive: Tax off-sets are made available for firms engaging in extensive R&D efforts.
Apprenticeship Subsidy: This is available to companies of all sizes across all industries who engage in an apprenticeship program from 05 October 2020 up until the cap is reached.
There is also an export market grant of $207 million worth of funding for companies looking to explore export markets.
Shane recommended getting expert advice in connecting with the correct people in accessing the relevant grants.