BRINGING BACK OLD LIGHT BULBS MIGHT BE A BRIGHT IDEA
18-01-2016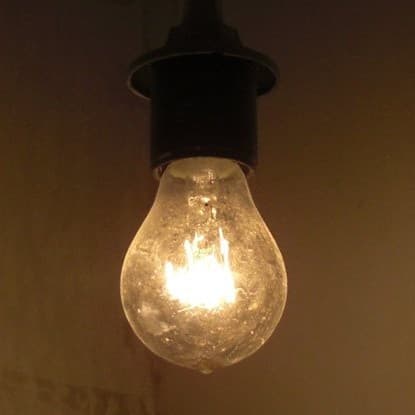 The lightbulb, a quintessential turning point for mankind has been given an upgrade a few time since its creation long ago, and now it's time for a more environmentally friendly version that could be better than LEDs.
A new kind of incandescent bulb has been developed in the US that feeds upon its own heat waste to power itself, essentially recycling light.
The researchers have claimed that if the bulb is successful it could provide more electrical savings than the already energy efficient LEDs and CFLs.
Incandescent bulbs work by heating a tungsten wire to extreme heat that caused the wire to give of a visible light.
The problem with the current bulbs is that 95% of the energy created is infrared and is lost, which has led to CFLs and LEDs which have replaced incandescent bulbs.
Now it's time to bring the incandescent bulb back, but better than ever.
The  researchers at the Massachusetts Institute of Technology have developed their "light recycling" bulbs in a two-stage process.
The first involved making the regular bulb, and the second is creating a structure around the filament that is made from a form of photonic crystal that traps the radiation and sends it back to the filament.
"The key advance was to design a photonic structure that transmits visible light and reflects infrared light for a very wide range of angles," said one of the researchers, Ognjen Ilic.
"Conventional photonic filters usually operate for a single incidence angle. The challenge for us was to extend the desired optical properties across all directions."
The new bulb has shown an 6.6% energy efficiency a increase from the traditional being between 2-2%.
Although this isn't as effective as LEDs at between 5-13% and CLF's between 7-13%, the reasrchers have claimed that with further development the new bulb could reach efficiencies of 40%, meaning a possible return to consumer shelves.
And the researchers have said until the new bulb are ready for consumers, LEDs are the way to go.
"LEDs are great things, and people should be buying them," said one of the team, Marin Soljačić.
"But understanding these basic properties [of light and heat] is very important to a wide variety of things."