Bright move pays off for Aussie LED specialist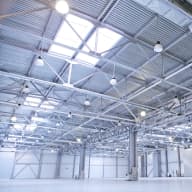 With about 40 new LED lighting innovations developed every month, you'll be hard pressed to find a faster moving industry.
A large number of LED lights in Australia are now imported from overseas.
But few of these offshore products are designed specifically for our market.
After all, Australia has a harsh climate, a vast discrepancy in housing types and a unique electrical grid with a significantly higher voltage level and supply configuration than other countries.
Nor do they necessarily meet the stringent testing of Australian Standards.
Yet in the market saturated with these off-the-shelf products, how can Australian companies succeed?
Turning the process on its head, cherryLED have employed a process of reverse engineering to meet the solution.
cherryLED is 100 percent Australian owned and its team has more than over 100 years of experience in the energy and sustainable living professions.
cherryLED lights are Australian designed, tested and certified to Australian standards. Its products are backed by five years of extensive research and stringent quality testing.
Its products combine the ingenuity of Australian design, the tough testing of Australian standards and the formidable manufacturing landscape of China.
This unique approach brings to market a more robust and high performance range of LED lighting, designed specifically for the Australian climate conditions. 
cherryLED products are built for local conditions, being designed, engineered and tested in Australia, including heat testing by the Melbourne Metropolitan Fire Brigade for safety.
But cherryLED then looked to China for a manufacturer – one that could not only adhere to their strict specifications, but were also ethically run and shared their high standards.
Ben Wright from cherryLED explains: "This selection process took considerable effort and time, and certainly had its moments. The R&D arm of the business undertook a rigorous selection process."
That included some stringent testing of products in Australia – countless site inspections, review of standard regulatory materials and the building of trusted relationships face to face.
"We needed to see for ourselves that the products worked," says Mr Wright.
But this process was not without risk. There was a real risk the product may be copied.
"So protecting your product with the right patents and IP protection is vital," says Mr Wright. 
For cherryLED, Mr Wright believes that critical to success is attention to every detail.
"All products are tested before they leave the factory, and we have a strict monitoring program in place.
"We have a very close relationship with some trusted independent QA advisors in China who regularly liaise (and review products) with our manufacturers, and remind them of the importance of what we are trying to achieve."
And what's next for Australian LED innovation?
"Our energy-saving highbay series now brings a world-leading robust and trusted LED chip to industrial spaces. And we're working on a true 'plug n play' downlight globe that will be compatible with existing transformers in the market – we hope this will make the incredible benefits of LED lighting available to all Australians."
All cherryLED lighting products meet or exceed JAS-ANZ standards, are mercury free and come with a 2-year guarantee.