Bright future for colorpak
03-10-2013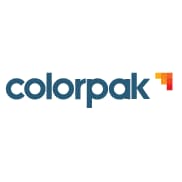 Australian folding carton industry leader Colorpak has delivered an impressive full year financial result.
The company recorded an 8.8 percent increase to $18.206m in earnings before interest, tax and depreciation (EBITDA) as well as an improvement in EBITDA margin from 8.7percent to 10.6 percent.
Managing Director Alex Commins paid tribute to his team as the company continues to "progress against the backdrop of manufacturing head winds" to post another strong result.
"Colorpak has maintained its commitment to be the most efficient, high quality supplier in the folding carton sector, concentrating on market segments which generate sustainable returns."
Underlying net profit before tax of 10.743m ($9.252m pcp) was up 16.1 percent and net profit after tax, 2.2 percent lower, at $7.494m ($7.660m pcp).
"Our compound sales growth over the past 10 years has averaged 13.5 percent per annum which is testament to the long term strategy of the company and the dedication of the Colorpak team to provide the best service to customers," Mr Commins said.
The Colorpak business dates back to the 1920s and has grown to become a prominent participant in the $620m folding carton segment of the paper and board packaging industry in Australia.
It has grown from 36 people and $1.5m turnover in 1985 to approx 670 people and revenues of more than $170m in 2013.
Over the past decade, Colorpak has been the most consistently rated No.1 folding carton supplier for reliable delivery and service with the highest quality standards by BIS Shrapnel Global business research and forecasting.
It has operations in Victoria, NSW and Auckland, NZ.