Bright future for 3D printing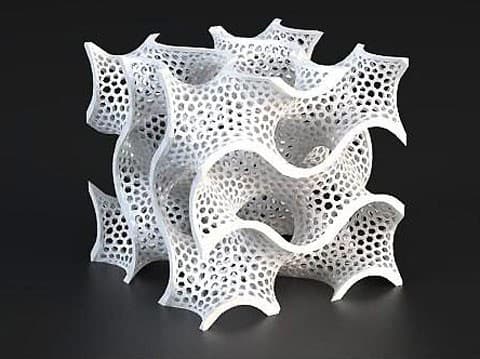 IDEC Solutions Pty Ltd, a leader in design, fabrication and construction activities, has joined forces with Jeff Condren the former owner of SOS Components Pty Ltd to launch Australia's latest 3D Printing Service organization.
The new company, 3Dprinting.com.au Pty Ltd, is now Australia's largest privately owned 3D printing service provider.
It offers clients a diverse and all encompassing end-to-end solution that includes 3D color printing, rapid prototyping and industrial design requirements.
The company has already purchased a Mitutoyo Co-ordinate Measuring Machine (CMM) and will be purchasing 3D scanning equipment, to enable reverse engineering.
Experienced directors Peter Gartshore and Neil Summerson are committed to investing in the success of this business.
Mr Gartshore has been a company director with over 37 years of experience in private enterprise covering building and construction, property development, automotive and agricultural industries. He is a co-founder of IDEC (Ideas, Design, Engineering and Construction). In property, Mr Gartshore is active in retail, industrial and commercial sectors across Queensland. He is also a board member of the Royal Flying Doctor Service (Qld Section).
Mr Summerson, a chartered accountant with more than 40 years' experience, is currently Chairman of IDEC Pty Ltd, Heuraka Pty Ltd and the Glendower Group of Companies and a board member of the Royal Flying Doctor Service (QLD Section).
He was formerly the QLD Managing Partner at Ernst & Young, a Director of Australian Made Campaign Limited, Australian Property Growth Limited and Property Funds Australia Limited. He was also a former Chairman of Bank of QLD Ltd, Brisbane Water Board, Motorama Holdings Pty Ltd, Queensland branch of the Institute of Chartered Accountants and Uniting Health Care Group.
Jeff Condren is the former owner of SOS Components Pty Ltd, a QLD-based leader in 3D printing technology.
He is widely regarded as an expert in the 3D printing industry globally.
With more than 8 years' experience in 3D printing and a former toolmaker, Jeff was the perfect choice to steer the new business.
For more information visit: www.3dprinting.com.au.