Brickworks displays smart technology with traditional knowhow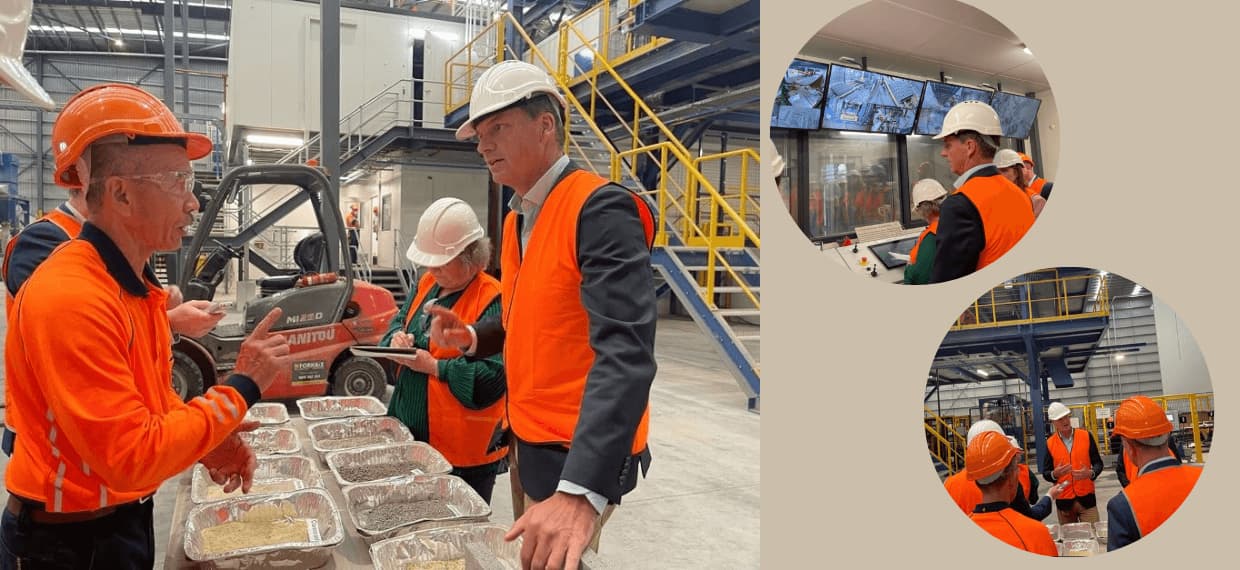 The Minister for Industry, Energy and Emissions Reduction Angus Taylor met with the Industry Update team late last week during an exclusive tour of the Brickworks Design Centre at Horsley Park, NSW.
The tour of the state-of-the-art facility enabled Taylor to witness the combination of traditional techniques melded with smart technology, which the minister confirmed is the foundation of the federal government's manufacturing vision.
Largest manufacturing operation
Brickworks has an impressive Australian manufacturing pedigree. It was established in 1930 when the Board of Brickworks Ltd voted to establish a representative body, the Council of Brick Manufacturers which purchased shares from Brickyard owners.
By 1950, Brickworks gained control of Austral Bricks making it the biggest and most powerful brickmaking company in the country. Ten years later, the company (BKW) listed on the stock exchange and Plant No. 1 opened at Horsley Park  managing the Austral Masonry, Austral Precast and Bristile Roofing brands.
The company continued to expand and in November 2018 Brickworks acquired Glen-Gery, the fourth largest brick manufacturer in the United States, which was the company's first major overseas investment. 2018 also saw the grand opening of the new Brickworks Design Studio in Sydney, located in the Sydney's, Barrack Street.
According to Brickworks plant manager Sam Boardman, who led the tour of the company's facilities, sustainability is a critical plank of the company's strategy. He pointed to the company's public statement, "Our strategy is to manufacture products in a sustainable way with strong governance and a culture of care for the community." 
This includes: 
Investing in the transition to the hydrogen fuel economy
Reducing potable water use in water stressed areas
Driving progressive rehabilitation
Year on year increase in recycled material use
Over $2 million investment in emission abatement
Stretch target 10 percent increase in gas efficiency at Austral Bricks plants by 2030 (Baseline FY18)
This commitment was evident within the block machine operations (where the machine manufactures various kinds of bricks) along with the  curing and drying chambers. Here, technology has reduced intervention by 20 percent, resulting in labour savings, increased consistency of product and a lower error rate.
The bricks are composed of 40 percent recycled 'coarse face mix' of granite and the company's own waste.  Recycled glass comprises 10 percent, with bottom ash making up 16-23 percent. 
According to the company's Sustainability Report 2021, its recycled material use increased by 61 percent to account for 12.5 percent of  recycled content in raw materials in Australia.
Once the raw materials are mixed at the batching plant, it only takes three minutes for the batches to move to the block machine.