BREXIT WILL BE A ROCKY ROAD, BUT DON'T BELIEVE THE DOOMSAYERS
30-08-2016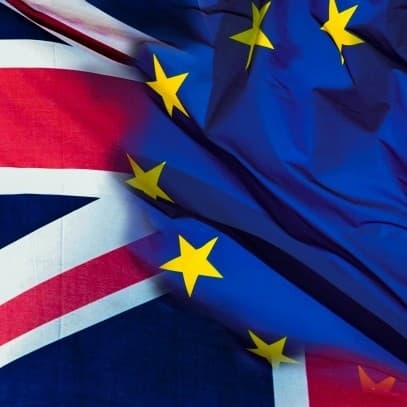 On 23 June, UK voters set aside misgivings from economists and made the historic decision to leave the EU.
It is a decision that priorities sovereignty, even at some cost to prosperity. The trillion-dollar question confronting economists now is "how much prosperity?".
To some in the media, Brexit is doomsday. It is sensible to dismiss such dramatics.
In the UK and EU, the short-term effect of Brexit will be significant but not catastrophic; in Australia, it will be negative but small.
In the IMF's July forecast round, its Chief Economist Maury Obstfeld said that Brexit will create "downward pressure to the world economy at a time when growth has been slow."
Nevertheless, the IMF expects the UK to avoid recession and grow by 1.7% in 2016 and 1.3% in 2017. While that includes a significant downward revision of 0.9 points to 2017 expectations, it still beats expected growth in Germany, France and Italy.
The impact of Brexit on the global economy is forecast to be small. IMF world forecasts are down by only 0.1 point in each of 2016 and 2017.
According to Mr Innes Willox, Chief Executive of the Australian Industry Group, there will be a direct risk to Australian exporters to the UK.
"The immediate concern is for those who export into the UK and have to deal with a lower UK pound," Mr Willox told Industry Update.
Fortunately, only a small minority of Australian exports will be directly affected. The UK is Australia's seventh greatest export destination, but that equates to a share of just 3.9%. China's share of our exports is 32.9%.
As Mr Willox noted, some of the initial deterioration in the pound has already been reversed, thus mitigating the associated risk to the Australian businesses.
Short-term market movements should always be taken with a grain of salt. Indeed, the pound rallied strongly the evening before the vote because investors thought Remain would win. Markets fluctuate wildly – often in error.
Ignoring this fact leads to the doomsday stories we saw immediately after the referendum.
Moving from short to long-term, the outlook becomes far more uncertain. It depends on the response of multiple governments to a situation that is complex and unprecedented.
The ideal (and most likely) outcome would be for the UK to maintain a formal relationship with the EU that is like a toned down version of membership.
Such an EU light arrangement would include some access to the European common market. This would limit economic harm for all parties.
The EU would not want to lose trade with the UK, the world's fifth largest economy. It is Germany's third largest export destination, to take just one example.
But EU light is unlikely to be as good as current arrangements. The EU must perform a balancing act. A deal without negative consequences for the UK invites other nations to exit.
According to the former director general of UN council's legal service, Jean-Claude Piris, the UK "cannot get as good a deal as they have now, it is impossible."
Immigration was a key driver of the Leave campaign, and will likely be a sticking point in negotiations.
Non-member states Norway, Switzerland and Iceland have full common market access, but they accept free movement. It's unlikely this will be a plausible arrangement for the UK. Opposition to free movement was central to the Brexit campaign.
Due to the protracted and cumbersome exit process, uncertainty about shape of post-Brexit arrangements won't go away any time soon.
The official process is not even expected to start until next year, according to Jason Coppel QC, representing the government in the UK High Court on 19 July. Once it does start, Article 50 of the European treaties prescribes a negotiation period of up to two (more) years.
A further complication is that the UK must renegotiate – or abandon – the bilateral and multilateral trade deals signed between EU and the rest of the world, of which there are 50. Trade deals can take years to negotiate.
With a souring of global sentiment on trade, the UK will face a tough negotiating environment.
All of this creates global economic uncertainty. That will affect Australian businesses, although Mr Willox believes harm will be constrained.
"Another concern is the additional uncertainty or 'business hesitancy' as is the latest phrase," Mr Willox said.
"This will slow investment and growth with some small indirect impact on Australia - this impact may be larger for some businesses but overall this will be small."
The worst case scenario is that Brexit triggers a domino effect. A Greek exit from the euro risks a European financial meltdown. A mass exodus from international institutions
would devastate more than 70 years of global cooperation.
"A longer term impact of Brexit will be the shape of new international agreements and whether Brexit is the forerunner of more or less disintegration of the post war global economy," Mr Willox said.
But while a nightmare scenario is possible, it is not probable. Providing governments respond sensibly to Brexit, there is reason for optimism.
Sensationalised media negativity can create a destructive feedback loop. Negative coverage depresses markets, leading to even more negative coverage.
Let's not allow doom to turn into a self-fulfilling prophecy.