BREATH-TESTING STEERING WHEEL STEERS STATISTICS TOWARDS SAFETY
03-08-2015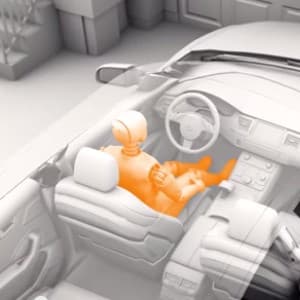 Last week, the Department Of Transportation showcased prototypes of the attached breath analyser, and another blood-alcohol detector that functions by touch.
They hope these devices could significantly reduce the nearly 10,000 people that are killed each year in America as a result of drunk driving.
As part of their ongoing Driver Alcohol Detection System for Safety (DADSS) program, the DOT is working to cut down that number by as much as 70 percent.
An analysis by the Insurance Institute for Highway Safety found that if the blood-alcohol content of drivers could be limited to .08 percent or below, 7,000 traffic fatalities could be avoided each year.
"DADSS has enormous potential to prevent drunk driving in specific populations such as teen drivers and commercial fleets, and making it an option available to vehicle owners would provide a powerful new tool in the battle against drunk driving deaths," Mark Rosekind, a transport administrator, said in a statement.
Federal agencies have collaborated on DADSS since 2008, and the program counts Mercedes, BMW, and Volkswagen among its private backers.
In 2011, DADSS awarded Takata, a Japanese maker of automobile parts, $2.25 million dollars to research a touch-based blood alcohol detector.
Currently, 25 states require that first-time offenders of drunk driving use an interlock devices that tests their breath for alcohol before they drive.
The device being developed by DADSS is different, relying on the air in the car and not just direct exhalation.
At the moment, the safety technology remains largely conceptual, and officials familiar with the matter stress that the project is still a work in progress.
"There is still a great deal of work to do, but support from Congress and industry has helped us achieve key research and development milestones," Rosekind said.
Department of Transportation
Site: http://www.transport.nsw.gov.au/