Bradman Lake provides cool packaging solutions for Cool Frootz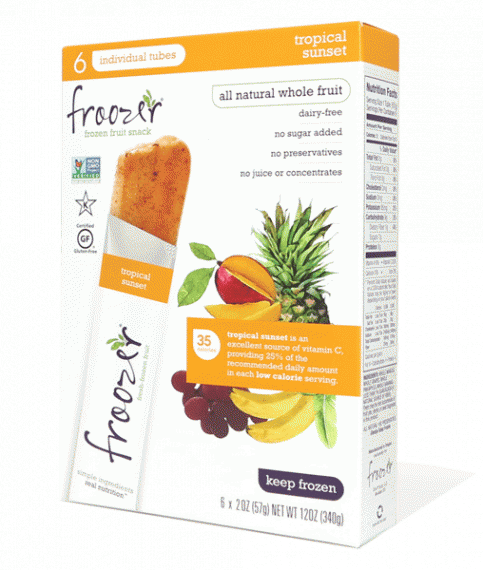 The Bradman Lake Group (BLG) of Suffolk, UK , a major supplier of packaging technology to the food, consumer and healthcare industry sectors worldwide, have recently installed a packaging line solution to automate the packing of a new range of Froozer frozen desserts for Cool Frootz of Boulder, USA.
When launching their new range of all natural whole fruit snacks in frozen bars to the market, the company faced a packaging challenge. The existing packaging process involved manual labour to erect a carton, hand loading of the product and manual closing of the carton. They needed a fully automatic carton forming and closing operation that was flexible enough to handle a wide variety of bar count quantities and had the potential for future expansion as market demand grew.
Bradman Lake were able to provide a solution consisting of a top load cartoner that incorporated a HS double head carton forming machine, integrated carton takeaway and packing conveyor linked to their RA90 right angle, lugless, 3 flap carton closer.
The use of a 3 flap lid cover provided Cool Frootz with access to more on product branding, ease of product loading and the flexibility to produce a wide variety of carton sizes and count quantities on the same machine.
"The relationship with Bradman Lake has been crucial to our success in that the equipment has dramatically increased our efficiency" said Arnie Zweben, Founder of Cool Frootz.
Bradman Lake is represented in Oceania by HBM Packaging Technologies.