Bradman Lake celebrate prestigious award from Nestle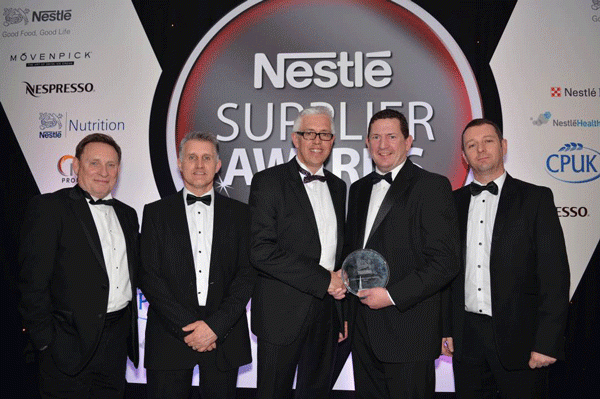 The Bradman Lake Group (BLG) of Suffolk, UK , a major supplier of packaging technology to the food, consumer and healthcare industry sectors worldwide, have recently been awarded the "Technical Procurement Supplier of the Year" for the second time since the inception of the program in 2011.
The award program is designed to recognise and acknowledge Nestle suppliers who provide outstanding performance and execution in the areas of innovation, customer service and relationship management, operations, quality, cost and value creation, and business ethics.
With machinery installed in Nestle factories in Europe, Asia, Oceania and North America, Bradman Lake have fully embraced their global partnership with Nestle. "We regard our relationship with Nestle as being mutually beneficial; working in partnership we have developed and implemented design changes which improved the quality of performance and specification of our machinery as well as introducing improved methods for cost control and expanded service support". said Nick Bishop, VP of Sales for Bradman Lake.
In addition, Bradman Lake received the inaugural Nestle UK & Ireland 2014 Supplier Award in the category of "Best Innovation" based on their submissions for 'Flexible future proof flow wrapping' and 'the many facets of Nestle's Kit Kat'.
Bradman Lake is represented in Oceania by HBM Packaging Technologies.