BOXES ON DEMAND FOR DOWN UNDER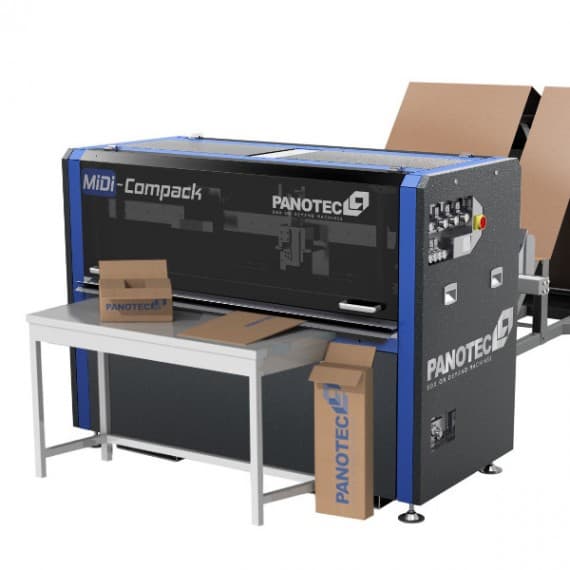 Victoria-based logistics company Abbe Corrugated Packaging has recently launched a new service allowing it to produce boxes to the exact size needed to package individual objects, all at a fraction of the time and cost as previous solutions.
"Essentially, what happens is the product will be sized by a three-dimensional scanner, then the machine will automatically produce a box to the exact size required from the fanfold material," explained Daniel O'Sullivan, Sales Director at Abbe.
"Fanfold utilises the complete space on a pallet so it can be freighted long distance at minimum cost, and can be made to different specifications for varied applications by flute style, width and strength of material," he added.
The automated service, Box On Demand, is powered by machinery from Italian manufacturer Panotec. The efficient process and precise machinery allows Abbe to produce boxes that don't require void fillers to prevent items moving during shipping, improving efficiency and shipping safety.
This service is similar to one used by Amazon through its online store.
Dick Heintz, Business Development Manager for Box on Demand Australia, said that "the concept is specifically designed to create right-sized packaging for companies that require a large variety of small-run cartons or constantly changing carton dimensions. Within the bespoke manufacturing segment of the market you will find many customers, such as the furniture and kitchens (including flat packs), automotive spare parts and large-format printing sectors."
"Lean packaging is as important as ever, yet the products to be sent are changing constantly," he added. "There ends up being a lot of dead space left over."
Abbe Corrugated
03 9301 8888
www.abbe.com.au