Safety in the Workplace, News, Business
Published 25-08-2020
| Article appears in August 2020 Issue
BOUNCING BACK IN THE NEW NORMAL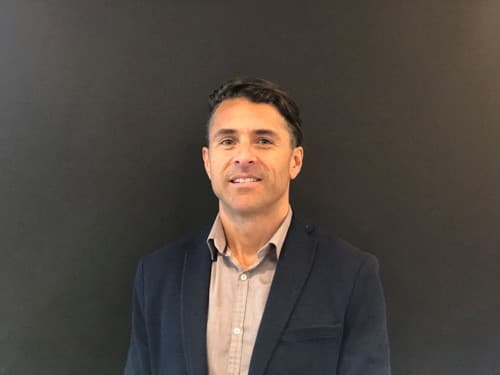 Throughout the COVID-19 pandemic, an increasing number of small to medium enterprises (SMEs) have not only begun to streamline operations to cope but have also found ways to remain innovative while undergoing change for the new normal.
Resilience has become the buzzword among business circles during this unprecedented time. The term is generally defined as the ability for local businesses to recover quickly and become 'elastic' during a time of economic upheaval.
One such company proving its resilience is Bonfiglioli Australia & NZ, which provides transmission products and components for various industries including mining, food and beverage, automotive and materials handling.
Bonfiglioli designs, manufactures and distributes effective, tailored solutions for all types of applications in industrial automation, mobile machinery and wind energy.
During its 30 years in the industry, Bonfiglioli has prioritised the safety of its staff, teams, clients and customers, and as the coronavirus pandemic took hold, this resolve only strengthened.
Managing director Martin Broglia says that along with the rest of the manufacturing industry, Bonfiglioli has launched a massive upscale of its work health and safety practices to manage the pandemic's fallout.
"Bonfiglioli's health and safety practices included changes and adaptation for our workforce in their work areas, in kitchens, in gatherings, staff taking breaks, even with the use of disposable cups and cutlery, staggering work shifts and breaks, and the proper spacing between desks and workspaces," he says.
"We made sure our workplaces were compliant according to government standards and along with the rest of industry."
The company took a proactive approach to face the challenge of finding the right balance between operational costs and meeting customer and staff needs.
Broglia asserts that even when staff are working remotely, it's important to make sure they remain integrated into the business and continue to align with the company's vision and overall goals.
"We were there along with our customers and staff as they went through their particular needs and challenges as the pandemic unfolded for them," he says.
"We made sure to increase investment in innovation and technology to keep up with the new normal and new ways of approaching workplace practices."
Besides upgrading computer equipment such as monitors and keyboards, Bonfiglioli set up and maintained work-from-home environments for its staff – and that meant investing in new tools and equipment.
"It also meant that for our assemblers, who could not work from home, we tried to get our computers and workstations set up so they could avoid having people walking through the factory workspaces unnecessarily."
In any remote work environment, it can be easy for staff to lose focus while juggling family responsibilities at home – especially during a lockdown scenario.
One of Bonfiglioli's big challenges is managing its human resources department. Broglia says the company made sure to keep staff motivated by conducting regular meetings and listening to their particular concerns.
"A few of our people just need a casual chat," he says.
"Others were able to work quite well on their own. It was important to be attuned to how each individual was able to cope with various stressors. We did a lot of joint meetings with the teams to make them feel part of a bigger team."
Job security was another issue that had some staff concerned, particularly with the constant news about rising unemployment.
"It was important that staff were assured about job security so they can concentrate on their work and not be distracted about the future of their employment."
Bonfiglioli's approach extended to providing opportunities to talk about human resource management issues such as staff home situations and what they're going through, and to check in regularly to help manage their work motivations.
One of the issues highlighted by the pandemic, especially once Europe entered lockdown, was how dependent Australia is on a large variety of goods imported from overseas.
Broglia believes a key aspect of resilience is being adaptive and flexible to any changes that may arise, both as a business leader and a company wishing to remain open for business.
He is supportive of the Federal Government's efforts to assist local businesses keep manufacturing onshore, and especially to assist with bolstering skills to move Australia towards advanced manufacturing capability.
"We've learnt to adopt the approach that we can remain open even during lockdown and find ways to make that happen," he says.
"Not only with adapting to new and emerging needs but keeping our workforce flexible. We've actually gone through the special challenges and hardships from the previous lockdown, so we're making sure we are well prepared if we return to that state."
Broglia says Australia's workforce is inherently resilient, a trait that's made it well suited to handle the pandemic.
"Being on the other side of the world in a different timezone has made us resilient as a labour force," he says.
"We're used to being self-reliant and self-sufficient, and not too dependent on other people to get on with business."