BOOTS BRING COMFORT TO THE MOST RUGGED AND TOUGH WORK SITES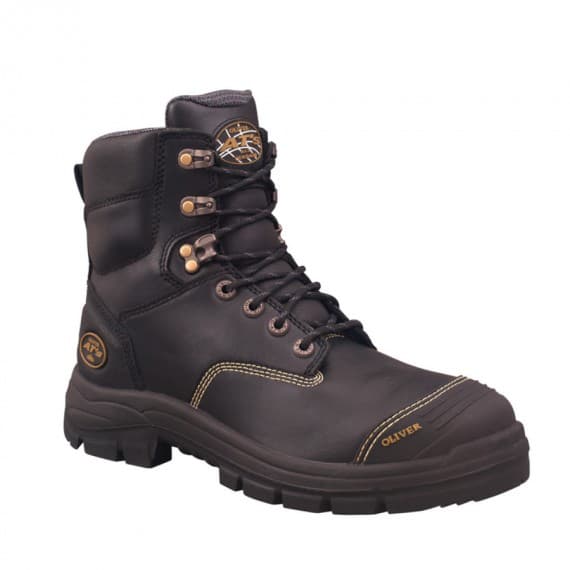 The All-Terrain 55 (AT 55) series from Oliver Footwear combines comfort, performance and durability, and is specially designed for those working in labour-intensive industries such as construction and manufacturing.
The AT 55 range is built to take on the most rugged and tough work sites, with total foot support and superior stability for all day protection. Each model is made using Oliver's own innovative technology to help the industrial workforce perform at its best.
These features include Comfortcushion to absorb impact, Heelguard for added stability and impact protection and a premium Coolstep lining to absorb moisture and odour for optimum freshness and hygiene.
Oliver backs itself with a 30-day comfort guarantee that allows customers who have been fitted in-store the option to return or exchange the AT 55 series if they are not satisfied.
The Oliver AT 55 series complies with Australian and New Zealand safety standards and is each made with top-quality water-resistant leather to enhance comfort while on the job.
The range includes lace-up, zip-sided and elastic-sided boots with options of black and wheat colours.
Oliver Footwear
1300 126 687
www.oliver.com.au