BOOSTING POST-GRAD POWER IN AUTOMOTIVE ENGINEERING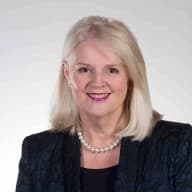 Karen Andrews, Minister for Industry, Science and Technology
107 post-graduate engineers will be placed in industry-based automotive projects as the result of $5m in grants from the Federal Government.
The Automotive Engineering Graduate Program will deliver 10 grants of between $280,000 and $990,000 to seven universities in Victoria, Western Australia and Queensland.
Minister for Industry, Science and Technology Karen Andrews says the post-graduates will work on research projects in key knowledge priority areas.
"Australia has a thriving automotive components sector and we punch above our weight in global vehicle design," she says. "This funding will help these universities deliver stipends and research support to the 107 post-graduates.
"It will develop job-ready engineers with the skills and experience our automotive industry needs and will support projects which will grow our economy and create Australian jobs."
Projects include improving the safety and durability of vehicles, development of an innovative powertrain for electric vehicles, next-generation battery management systems, automotive computer systems, direction systems for self-driving cars, 
artificial intelligence, systems to protect vulnerable road users and using mobile phones to start cars.
Industry partners include Ford, Toyota, Volgren, Robert Bosch, SEA Electric, Easymile, Stealth Technologies, Strategic Elements Ltd and EV Works.
"As an engineer myself I am very pleased to be involved with this program, which demonstrates the commitment of the Liberal National Government to supporting our advanced manufacturing sector," Andrews says.
The program is part of the Government's $100 million Advanced Manufacturing Fund, announced in the 2017-2018 budget. It is designed to boost innovation, skills and employment in advanced manufacturing in Australia, and is part of the Government's plan to support Australia's automotive and traditional industries, which will grow the economy and help create 1.25 million new jobs over the next five years.