Published 30-06-2020
| Article appears in June 2020 Issue
BONFIGLIOLI SUPPORTS LOCAL MANUFACTURING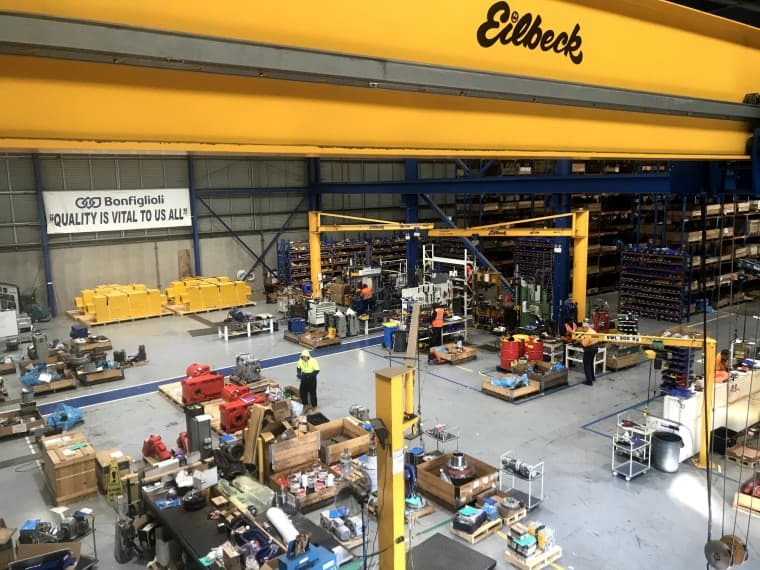 It's full steam ahead for local manufacturing. Businesses are rapidly accelerating production efforts to meet demand and recoup profits.
The need for a reliable supplier in times where many have limited stock and on-hand support is, of course, critical to a company's success.
According to Martin Broglia, Managing Director for Bonfiglioli ANZ, Bonfiglioli is ready to meet the demand.
"Since our inception in the local market, Bonfiglioli has made a name for ourselves in the 'gearbox game'. We offer a large local stockholding ($10 million on-site), and this is backed up by our team of local experts who support companies across every industry," he says.
"During these difficult times where customers need to ramp up and make up for lost time quickly, we want to be there for them. The last thing they need is a production line standing still due to a lack of spare parts or delayed product supply, and this is where we come in."
Broglia says Bonfiglioli has developed an "impressive" local supply to meet the demands of the market.
"We service local companies from various industries such as wastewater treatment, fruit growers, sugar, timber, food processing and the heavy-duty industry. One of our strengths has always been our wide range of products. We offer a wide selection of reliable, quality products across the gearbox range," he says.
The company's founder, Clementino Bonfiglioli designed the first worm gear (VF series) to be supplied to major packaging companies in 1988.
"Today, what makes us unique is that we offer not only worm units but also both helical bevels as well as planetary units to deliver a complete range of products to the local market".
Bonfiglioli soon realised that a robust local stock contingent of $10 million could shorten local lead times and improve service levels.
According to Martin, the company can also take on more complex jobs that require additional design and engineering thanks to its design department. "This allows us to provide a full plug-and-play solution".
In its efforts to deliver improved customer satisfaction, Martin also notes that the company now runs regular customer satisfaction surveys.
"We believe that our service quality should match our product quality. For this reason, we listen to our customers. Our offices are equipped with the people, skills and product required by our customers".