BOEING FUNDS AUSTRALIAN SATELLITE VENTURE
27-03-2018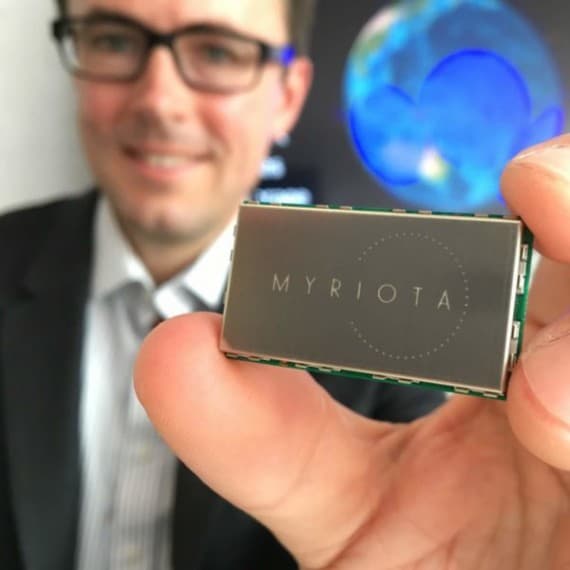 Boeing's HorizonX venture capital branch has joined in funding Australian nano-satelite startup Myriota, in its first investment outside of the United States. 
Myriota's approach integrates nano-satellites with the Internet of Things , using low-powered microtransmitters to connect sensors in remote areas with cloud-based processing. 
Myriota says its system fills a need that's likely to become more urgent in the years ahead, due to the proliferation of connected devices known collectively as the Internet of Things, or IoT. By 2025, there could be as many as 75 billion connected devices, generating trillions of dollars annually, analysts say.
"The Internet of Things has a major connectivity problem: hundreds of millions of devices that need to communicate but don't have cost-effective, battery-friendly networks to do so," Myriota CEO Alex Grant said.
"Myriota solves this problem."
Although this is HorizonX's first venture outside of the USA, Boeing has been collaborating with Australian entities for some time. Myriota is just the latest example of the company's continued investment in Australian technology that spans internal R&D, suppliers and partners, and universities. Earlier in 2018, Boeing also announced a set of space-related R&D projects with CSIRO.
"Part of the mission of Boeing HorizonX is to pursue and accelerate innovations coming out of startups around the world. By investing in Myriota, we are proud to support Australia's startup ecosystem and growing space industry," said Steve Nordlund, vice president of Boeing HorizonX. "Myriota's technology influences how we think about space-based communications and connectivity in remote locations."
The Boeing HorizonX Ventures investment portfolio is made up of companies specializing in technologies for aerospace and manufacturing innovations, including autonomous systems, energy storage, advanced materials, augmented reality systems and software, machine learning and hybrid-electric propulsion.
Boeing HorizonX also seeks unique business opportunities and non-traditional partnerships for the company's aerospace technology using disruptive innovations and business strategies.