BODY-PERFECT GEAR IS MANUFACTURED ON DEMAND
16-11-2017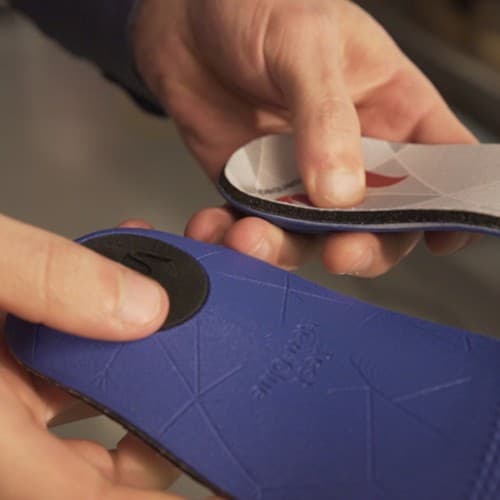 Wiivv Wearables is on a mission to make body-perfect gear accessible to the masses. Its flagship product, a custom shoe insole, has proven to be a good first step and uses a combination of customer-collected smartphone data and 3D printing to feed its design and manufacturing process.
According to the company, this methodology has enabled Wiivv to deliver highly personalised products on demand at a competitive cost compared with conventional methodologies.
Cofounders Louis-Victor Jadaji and Shamil Hargovan say the flexibility of their process not only enables mass customisation, but removes the need to stock inventory and invites localised production.
"The supply chain is fundamentally different," says Hargovan. As Wiivv continues to perfect its process, he says their efficiency has only increased, giving him confidence in Wiivv's ability to scale from tens of thousands of units to hundreds of thousands of units within a year.
"3D printing has allowed us to remove most of the limitations of traditional manufacturing," says Chris Bellamy, senior product and manufacturing engineer for Wiivv.
Wiivv relies on 3D Systems' sPro SLS 60 machines to deliver each pair of custom ordered insoles. Hargovan says the efficiency and lower costs of this machine are central to Wiivv's continued growth.
The ability of 3D printing to continue delivering greater efficiency at lower costs is central to Wiivv's continued growth. The company's plans extend beyond footwear to almost every conceivable type of body-fitted apparel.
"The Wiivv Custom-Fit Sandal is our next step towards ultimately creating 3D printed gear for every body part," says Hargovan, who calls his company's strategy, "Body Perfect Gear".
Hargovan is confident that Wiivv is starting out with the right products to fulfil the promise of mass customisation using sPro 60 machines.
"The industrial world has spent a long time looking for a use case for mass production on 3D printers," he says. "We've come up with a product that has proven its case based on customer demand."
What comes next is largely predicated on continued advances in 3D printing combined with the fertile minds of Wiivv's strategic management, design and production teams.
3D Systems, On Demand Manufacturing - Asia Pacific
03 9819 4422
au.3dsystems.com/odm