BOC invests a cool $4 million expanding dry ice footprint
31-08-2010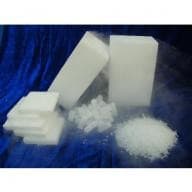 Leading Australian gases and engineering company BOC has invested a cool $4 million in an expansion of its dry-ice production footprint around the South Pacific.
BOC has announced a major rollout of ICEBITZZZ dry-ice production and retail facilities in Australia, New Zealand, Fiji and Papua New Guinea.
This will provide convenient, cost-effective and environmentally friendly dry ice for a range of domestic and industrial needs.
The company has established ICEBITZZZ Hubs at its Gas & Gear retail outlets in the Queensland towns of Mackay and Labrador as well as Canberra in the ACT, Dandenong in Victoria, Mount Gambier in South Australia, the West Australian mining hub of Karratha and the New Zealand wine region of Palmerston North.
Also, BOC manufactures dry ice at more production facilities than ever before, including at Townsville and Rocklea in Queensland, Preston in Victoria, Torrensville in South Australia, Canning Vale in WA, Darwin in the Northern Territory and the New Zealand cities of Christchurch and Auckland.
BOC has also become the first company to establish commercial dry ice production in Papua New Guinea with a new facility at Lae, as well as Suva in Fiji.
ICEBITZZZ dry ice had a wide range of applications, such as the hospitality and catering sector, the wine industry, cold chain logistics, dry ice blasting, camping and boating.