| Article appears in August 2019 Issue
BLUE BOOTS INITIATIVE PASSES BEYOND $200,000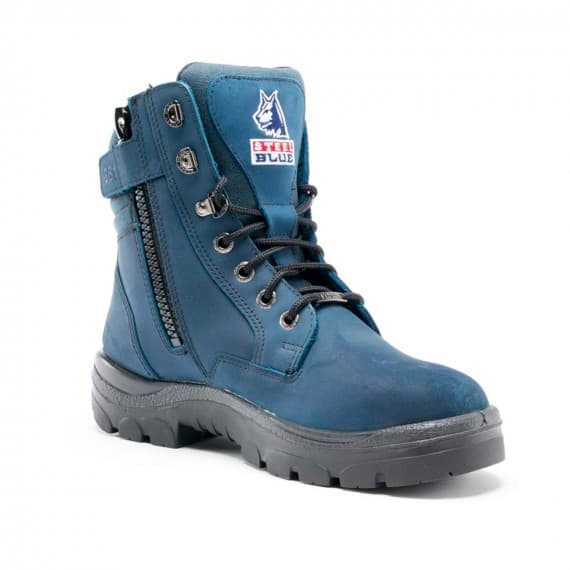 Perth workboot manufacturer Steel Blue is a proud supporting partner of mental health support service Beyond Blue. Steel Blue joined forces with Beyond Blue in 2014 to launch the Blue Boot initiative to make a difference to mental health in Australia, particularly among tradies.
The Beyond Blue range of boots is a popular choice for mining, construction and road workers. The packaging includes a Beyond Blue brochure to educate wearers on mental health issues and how they can access the Beyond Blue Support Service.
Since the second year of the initiative, Steel Blue has donated $10 from every pair of men's and limited-edition women's Blue Boots directly to Beyond Blue. More than 20,000 pairs of Blue Boots have been sold to date, and the amount raised and donated has just passed $200,000.
This has allowed more than 4100 people in Australia to be helped by Beyond Blue's support service, which provides counselling, practical advice, referrals and hope to people in need 24 hours a day, seven days a week, more than 170,000 times a year, and which is entirely funded by donations.
According to Steel Blue CEO Garry Johnson: "The core to our partnership with Beyond Blue is educating as many Australians as possible, especially tradies, on mental health issues and contributing to the 24/7 Beyond Blue Support Service.
"Over the past five years, we have seen the Blue Boots form part of the uniform of Mental Health First Aid Officers in the mining and construction industries. They have also become a talking point to break the stigma around mental health.
"Steel Blue is incredibly proud of this milestone, being able to support over 4100 people in Australia affected by anxiety, depression and suicide through our partnership with Beyond Blue."
This year alone, 65,000 people in Australia will attempt suicide, resulting in eight deaths every day, six of them men. Every day, 82 men call an ambulance due to suicidal thoughts or attempts.
Tough working conditions can contribute to increased risks of anxiety, depression and suicide. Workers in the construction industry are almost twice as likely to take their own lives than workers in other industries.
"Steel Blue's support helps Beyond Blue provide people across Australia with access to free, life-changing support, advice and information to help people achieve their best mental health," Beyond Blue CEO Georgie Harman says.
"It's fantastic to have Steel Blue's continuing support for our work in the community and smashing the stigma in their industry."
Steel Blue
08 9209 3322
www.steelblue.com