Industrial lasers & sensors
Blind spots no more with TURCK'S hypersensitive radars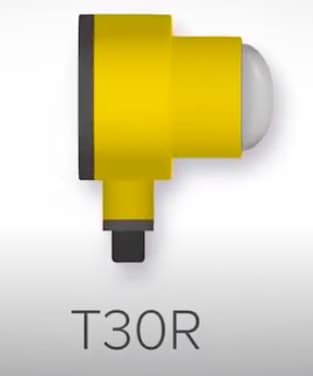 Radar is an established technology, but we are still finding new uses for it. Turck is the distributor of a wide range of versatile, rugged and reliable radar sensors from Banner Engineering.
Banner FMCW radar sensors can detect both stationary and moving targets. They are reliable in extreme environments and in all-weather outdoor applications where traditional ultrasonic and photoelectric sensors struggle.
Turck's portfolio includes the new T30R, which features analogue output, IO-Link and a simple PC graphical user interface. It is perfect for applications up to 15 metres.
The popular QT50R is ideal for detecting large solid targets such as vehicles and containers, especially in outdoor applications up to 24 metres.
Further models, with wide, medium or narrow beams will detect large metal objects over distances up to 100 metres. They are great for applications such as traffic control and collision avoidance on gantry frames and mining equipment.
For more information, visit: www.turck.com.au or call 1300 132 566.