Materials Handling & Equipment
Published 26-09-2019
| Article appears in October 2019 Issue
BLAST CURTAIN ALLIANCE TAKES AUSSIE INNOVATION STATESIDE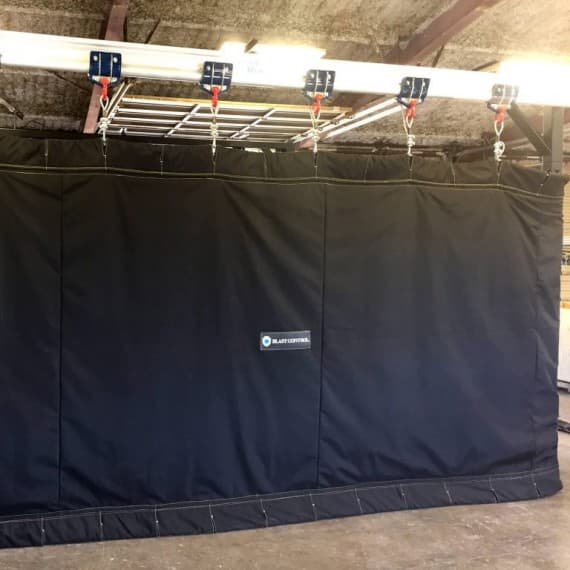 When Bomac Engineering received a request for a quote in mid-2017 from a company in Texas, USA, the company couldn't have guessed what a significant relationship this would become and how quickly it would grow into something much larger than a single order.
"We've sent Altrac overseas before," says engineer Tate McFarlane, "and it's always exciting to see your product enter a new market. But they're usually one-off jobs, for a specific application."
Initially, McFarlane didn't expect the order from Blast Control in Kilgore, Texas to be anything other than that – a single order to fulfil a specific project. Less than a year later, however, McFarlane travelled to the USA to meet with CEO Thomas Merritt. And shortly after that, Merritt travelled to Melbourne to see the Bomac facilities in person and discuss potential for ongoing supply.
"I was searching the Internet to find a support system that would accommodate a new blast curtain product we had introduced to the market," explains Merritt.
"I saw the Altrac rail and thought it looked great, then realised it was in Australia. I just kept searching online, and kept ending up back at the Bomac website. There's really nothing else like it. So finally, I thought I'd just go ahead and send an email to see if it was possible to get the product here."
It was.
Since then several more containers full of Australian-made Altrac rail and components have made their way across the Pacific Ocean. And the two innovative business directors have worked closely to develop custom components and trolleys to suit the specific application of Blast Control's unique projectile barriers.
After using the Altrac system with several different configurations, Merritt realised that if he had found a gap in the US market in his own industry, there were probably many more. Altrac would be an ideal solution for the US manufacturing sector.
And so Altrac USA was born.
Bomac Engineering and Blast Control have teamed up and will formally launch the joint endeavour in the USA at the annual FabTech trade show, this year from 11th to 14th November in Chicago, Illinois.
"I'm really looking forward to experiencing a trade show in a market more than 10 times the size of the Australian market," says Tate McFarlane. "It's a great opportunity for both businesses to expand our reach, and also a great chance to spread the concept of Australian innovation around the world."
Needless to say, any Aussies visiting FabTech in Chicago will be made most welcome at Booth A6368.
Bomac Engineering
03 9796 5300
www.bomac.com.au