BLACKWOODS WINS SUPPLY CHAIN AWARD FOR PICKING SOLUTION
12-12-2014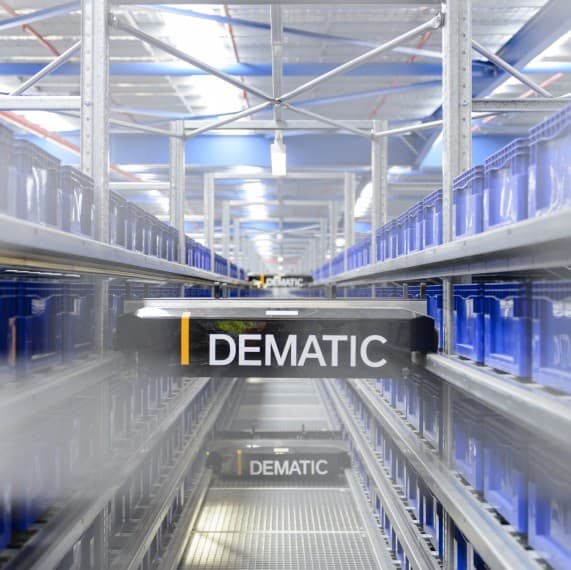 Blackwoods, the largest business in the Wesfarmers Industrial and Safety Division, was a winner in the 2104 Supply Chain and Logistics Association of Australia's Australian Supply Chain & Logistics (ASCL) Awards.
The ASCL awards recognise significant achievements in logistics and the supply chain.
Blackwoods was presented with the SCLAA's Storage and Handling of Materials Award in recognition of the several technology advances incorporated into its new DC and trading branch at Greystanes in Sydney's western suburbs.
Blackwoods services a broad range of industry sectors including manufacturing, resources, defence, health and education, food and beverage and the transport industry.
The company distributes one of the widest product ranges in Australia, despatching up to 300,000 different SKUs.
A key feature of its new DC is the first Multishuttle 2 Goods-to-Person (GTP) order fulfilment system of its type in Australia.
"With customer expectations that are just as varied as our product range, our on-going goal is to fulfill all customers' workplace needs by delivering exceptional customer service and satisfaction through dynamic, smart,  easy and innovative sales and service solutions, backed by efficient and timely distribution," said Blackwoods General Manager NSW/ACT, Tony Pantilas.
"We've been working hard and investing in our people, technology and resources to make it easier for customers to deal with us, and by changing with and anticipating the needs of the industries we serve," he explained.
"A key facilitator in achieving our delivery promise to customers is our constantly evolving supply chain network, a central feature of which is our new Greystanes DC in Sydney, featuring the first automated GTP picking system of its type in ANZ."
Dematic's Multishuttle has revolutionised the storage and sequencing of totes in split-case order fulfilment, with Blackwoods' Multishuttle 2 system – operating at up to twice the speed of the first generation model, further increasing productivity, throughput and therefore delivery performance to customers and efficiency for suppliers.
The system includes two aisles, with totes stored double deep over 25 levels high. Each aisle is serviced by two elevators, one feeding totes into the aisle and one retrieving them, with each elevator capable of handling two totes at a time, doubling the throughput for every cycle of the lift.
To accommodate Blackwoods' wide diversity of SKUs – from small nuts to large industrial fittings – dividers within the totes enables them to store two, four or eight SKUs, with the system's 27,200 totes housing 35,000+ SKUs.
The Multishuttle system software is self-learning, and stock locations are controlled on a dynamic basis. Each time a SKU is retrieved, the system examines how often the SKU is required, and puts the tote away accordingly, with fast-moving SKUs stored towards the front of the system and slower-moving SKUs stored towards the rear. The Multishuttle is capable of supplying around 1000 totes/hour to the GTP workstations.
Stock is retrieved from the Multishuttle system and is delivered to the GTP workstations in the precise sequence required for order assembly – heavy items first, fragile items last, by family group or in whatever sequence needs dictate – ensuring very high productivity and throughput rates.
Each GTP workstation is dual purpose, enabling Blackwoods to run some for picking and others for replenishment depending on the workload, optimising flexibility.
Through the use of clear, easy-to-follow visual guides and pick-to-light displays, picking accuracy is vastly improved. An integrated weigh scale also checks expected weights, further enhancing accuracy and ensuring that any potential errors are identified and corrected on the spot.
Staff work in parallel at multiple picking stations, unaffected by each other's pace, and pick stations can be opened and closed according to volumes on a particular shift. The system provides full redundancy as orders can be processed at any location, with all stations operating independently.
Blackwoods GTP workstation configurations enable up to six orders to be picked concurrently. In addition, the workstations include an additional order location for processing urgent orders, such as customer pick-ups. The extra location can also be used to replenish urgently required stock to the Multishuttle storage buffer.
Dematic's PickDirector Warehouse Control Software controls the real-time flow of the GTP workstations, as well as voice-directed picking in the pallet live storage (PLS), longspan shelving and carton live storage (CLS) areas. It also controls the flow of orders through the system to despatch.