BLACK LUNG DISEASE IN THE OPEN AIR
18-10-2016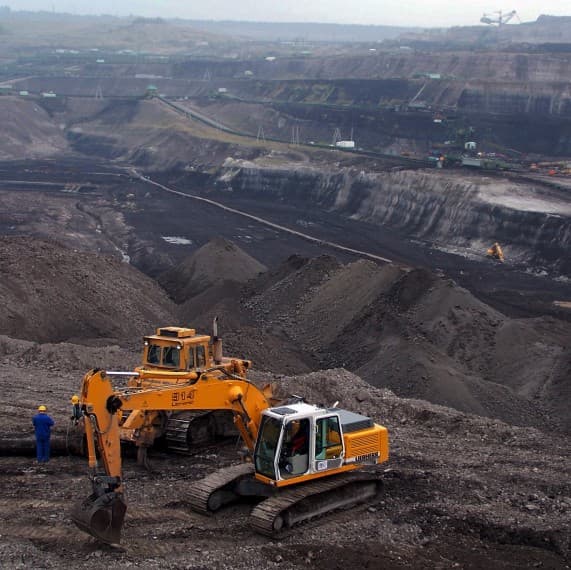 A sudden push for health and safety has been sparked by the unexpected appearance of black lung disease in an Australian open-air coal miner, who claims that "every single coal mineworker in australia is at risk".
The investigation into this finding has revealed a lax approach to health inspections and medical checks in the mining community, with the disease rarely assumed to be a viable threat to miner's health.
Mr Paul Head, the open-air miner who contracted the disease, has been urging his fellow miners to get themselves checked, even if they think it's unlikely they're at risk.
"I was diagnosed with Black Lung disease in late September following a routine chest x-ray. It shocked me - and I've been in shock ever since," he said.
"I thought I was safe from developing Black Lung disease because I never worked underground; I've worked exclusively in open cut mines."
Mr Head reported that in his 31 years working as an open cut coal miner worker at BHP Billiton's Goonyella Riverside Mine in Central Queensland's Bowen Basin, he had only ever received one chest x-ray: when he first started working in the mines.
"I know plenty of guys are too scared to get x-rays and speak out. There are people losing their jobs left right and centre in the mines right now and people are afraid they'll be next - they don't want to raise concerns. But they need to speak up, they need to get tested and they need to go home healthy to their families."
CFMEU Mining and Energy Division Queensland District President Stephen Smyth, said workers and communities in all states and territories with underground and open-cut coal mines were now clearly at risk.
"The current legal dust exposure limits in Queensland are insufficient and are also not being appropriately monitored to prevent excess dust exposure," he said.
"Mining companies in Queensland have allowed dust levels in the mines to spike often well above these legal limits with no regard for the health of the miners."
Mr Smyth called for full enforcement of the current legal limits for dust exposure by the government, calling the current approach inadequate.
He also indicated that this new case of Black Lung disease was a warning to mine operators in other states with open cut coal mines, especially in NSW and Victoria.
"This should put all governments on notice – Black Lung disease is not just a threat to coal miners working in underground mines in Queensland, but to miners at all coalmines across Australia."
The emergence of a confirmed case of Black Lung in an Australian open cut mine follows a 2012 study of surface coal miners in the US found that revealed 1-in-50 workers in surface coalmines had developed coal workers' pneumoconiosis, or Black Lung.
 
Black Lung Disease, formally known as 'coal workers' pneumoconiosis, is a condition that develops when someone inhales coal dust over a long period of time. When inhaled, coal dust can settle in the lungs where the body is unable to process or reject it. Over time, this buildup causes inflammation, lung fibrosis, and eventually tissue decay.
For those affected by Black Lung, there is a support group that can be reached at victims@dusttodust.org.au