Published 04-03-2021
| Article appears in February 2021 Issue
Big moves for onshore manufacturing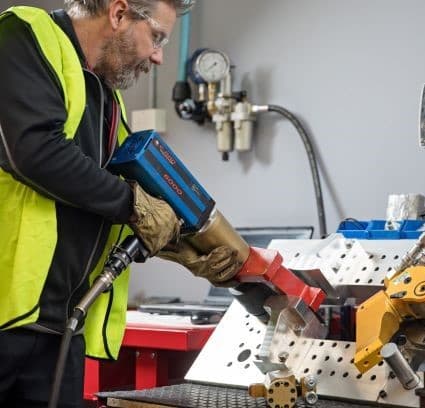 This time last year, Industry Update asked the question: "Is it time to bring Manufacturing Back Home?"
The answer to that question is no different now – and the industry responded with a resounding 'YES'.
Manufacturing remains a backbone of the Australian economy. We need it now more than ever and has become essential to bring back manufacturing onshore to strengthen our local economy.
As an advocate for the industry, we are acutely conscious of the rightful place of the manufacturing industry in Australia, which should always be at the centre of business in this country.
The pandemic showed direct evidence of the reinvigorating capacity of the manufacturing sector. Against all odds amid intermittent lockdowns coupled with dynamic border restrictions between states and various stages of the virus spread, the manufacturing sector continued to pivot, re-pivot and refocus its local production in 2020, to adapt as a business operation. And many examples show they continue to do so in 2021.  
The industry's advocate AiGroup reports: "the Australian Performance of Manufacturing Index increased by 3.2 points to 55.3 in January 2021. The sector continues to make up ground lost in the last year, with production, employment and exports all expanded through domestic sales. Food, machinery and equipment and chemicals, were particularly strong and more than made up for a flat metal products outcomes. The uptick was a sign of good things to come for 2021."
It's no surprise for the industry when a study reveals CEOs of more than half the companies surveyed agree that manufacturing has to come back to onshore operations to strengthen the Australian economy.
Westpac's Institutional arm found 57% of large corporations in this hemisphere have begun onshore supply and manufacture.
Companies themselves are flying the flag for Australia. Holloway Group has launched a 'Bring it Home' campaign to encourage businesses to return production to our shores.
"The stereotypical thinking that it's cheaper to get something manufactured overseas – we really wanted to shift that paradigm. It's not the case anymore at all," says Managing Director, Matt Holloway.
Also the uptake of robotics, cobots and even pop-up warehousing are making the most of automation and building towards the future, using additive manufacturing and emerging digital technologies.
In Adelaide at the Tonsley Innovation District, construction is well underway on their Factory of the Future, a facility aimed at bridging the gap between manufacturing and academia to develop technologies and processes to solve tomorrow's solutions.
And there is a burgeoning commitment to go Australian Made as these stories reveal in this opening 2021 salvo of Industry Update.