BIG FUNCTIONS FOR SMALLER PSUS
07-05-2018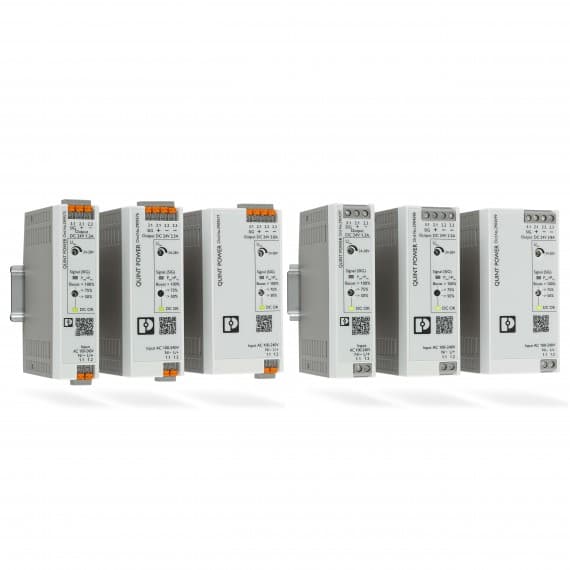 Phoenix Contact has added high-end power supply features to its low-power PSUs with the addition of diagnostic monitoring for improved system availability and dynamic power boost to its Quint4 series of PSUs up to 100W.
The dynamic boost can be used to supply up to 200% of the nominal current for 5 seconds to start up heavy loads. For 1.3 and 2.5A devices, a static boost that continuously provides up to 125% of the nominal current is also available to extend the system.
The diagnostic monitoring function provides early warning for system-specific critical operating states before faults occur. A choice of programmed power thresholds or DC OK signalling enable output parameter monitoring to be adapted to the application.
All Quint power supplies under 100W have a high efficiency of up to 93.7% and a long service life, with low power dissipation and low heat generation. The compact design with a depth of 90mm makes these devices ideal for smaller control boxes.
There are three performance classes available (24V DC output voltage with 1.3, 2.5 or 3.8A) with either push-in or screw connection. Their wide input voltage range of 85-264V AC or 88-350V DC is matched by a wide operating temperature range of -40 to +70°C.
Phoenix Contact
1300 786 411
www.phoenixcontact.com.au