Big energy savings using age old principles
01-10-2013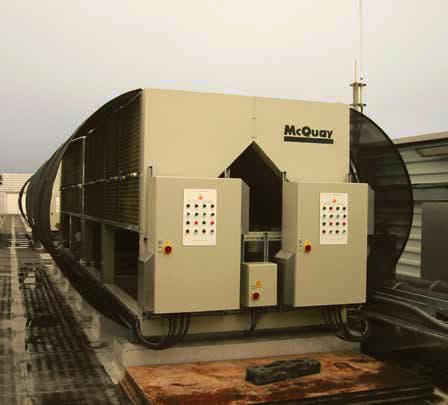 EcoMESH is a unique mesh and water spray system that improves the performance of air cooled chillers, dry coolers and refrigeration plant.
The good news is it can reduce your energy consumption by up to 40 percent.
EcoMESH has been fitted to units worldwide. Its patented water spray technology has helped companies to reduce their energy intensity without having to resort to significant capital expenditure.
And once fitted, it is virtually maintenance free.
EcoMESH is based around proven principles that have been known for millennia. The use of water and airflow to cool has been used by ancient Chinese, Roman and Persian societies.
Many Australians are familiar with the widespread use of evaporative air conditioning in homes, where water is added to a pad through which air is drawn to reduce the temperature.
EcoMESH simply uses water and a 'smart controller' to reduce the temperature of air before it is drawn into the heat rejection coil of an air conditioner.
In so doing it reduces the duty to which the air conditioning system is subjected.
Lower temperature at input means lower energy costs converting the air to the required temperature. This simple principle is called adiabatic cooling.
SBH Solutions is introducing EcoMESH to Australia for the first time.
With electricity costs on the rise, investment in an EcoMESH system will see rewards within the same cooling season, with a quick payback period.
The system is easy to install, and is sold as a kit to suit the application.
Savings are based on your location and the air conditioning or refrigeration system you have installed.
EcoMESH does not affect equipment warranties.