Bibby appoints new MD for Australasia
31-08-2010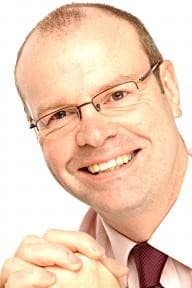 Bibby Financial Services, a leading global debtor finance specialist, has appointed Mark Cleaver as Managing Director, Australia and New Zealand.
Mr Cleaver has worked for Bibby Financial Services for the past 16 years.
He is relocating from Europe were he is currently Regional CEO of the European business. Mr Cleaver takes up the new role in April.
"Mark's experience and successful track record of growing businesses within the Bibby Group makes him ideally suited to take up this position and build on the success the team has already achieved, said Mr Ian Watson, CEO, Asia Pacific, Bibby Financial Services.  
"Bibby's Australian business has grown at an average rate of 20 per cent in recent years and we anticipate further growth of 20 per cent in 2013 due to increasing awareness of debtor finance," Mr Watson said.
Mr Watson said Bibby's Australian and New Zealand operation is one of the biggest among its 25 businesses worldwide, providing over A$120m of funding to small and medium sized businesses.
"Mark has extensive knowledge of the management challenges confronting SME owners and understands how structured working capital solutions can assist businesses to grow over the long-term, said Mr Watson.
"There are tremendous opportunities in the debtor finance market in Australia as business lending is expected to increase as a result of lower interest rates and a more optimistic economic outlook by business owners. I look forward to working with Mark to implement our global 2020 growth strategy in this market."