BHP PILLORIED FOR OFFSHORING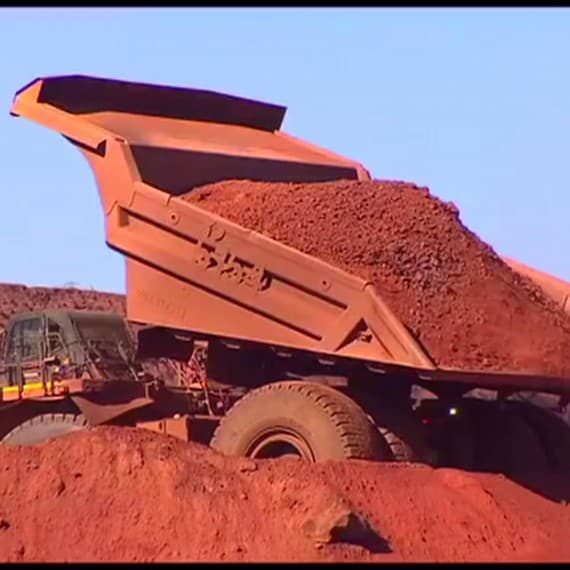 The iron ore is Australian, but the structural steelwork will come from China
BHP's new $4.8 billion South Flank iron ore mine in the Pilbara is expected to create about 2500 jobs during construction and 600 ongoing roles. But local fabricators are quire rightly up in arms about the company's decision to award the contract for 20,000 tonnes of structural steel work to Tianjin BOMESC Offshore Engineering Company in China's north-east.
The company is alleged to have stated that sending fabrication work offshore was "necessary to ensure the project is delivered on time".
The move has drawn widespread condemnation throughout the steel industry, not least from Weld Australia, which has suggested that the government should apply pressure to a company that was once considered Australia's leading miner.
Weld Australia CEO Geoff Crittenden said, "In general, Prime Minister Turnbull's company tax cuts will deliver benefits for both Australian industry and workers.
However, these tax cuts should only be applied to Australian companies, not to multinational conglomerates that simply send work—and therefore Australian jobs—offshore."
"These multinational conglomerates need to be made to understand that they are part of our community and have a social responsibility to support Australian industry. This has been the foundation of the Government's defence industry policy; why should the miners be treated differently from the defence companies?"
"Apart from providing jobs for local Australian fabricators, keeping this type of work in Australia is vital for our economy. According to a recent report by the Industry Capability Network, every $1 million worth of output in the Australian steel industry generates over $700,000 worth of gross value added in industrial support activities and $225,300 in tax revenue. Plus, for every person employed directly by the steel industry, this create as many as six full-time jobs in related and downstream industries."
"BHP used to be called the 'Big Australian'; what should we call them now?" said
Crittenden.
Australian Manufacturing Workers' Union State Secretary Steve McCartney said BHP's decision deprived WA of jobs and was another blow to local steel fabricators who had already missed out on other major projects.