Beware: does your steel storage system comply?
16-10-2013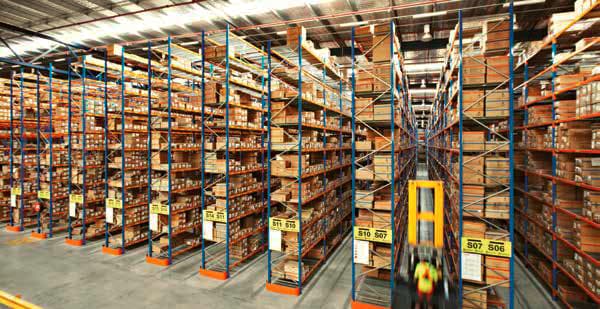 Manufacturers who buy imported steel storage products that do not conform to strict Australian safety standards could face legal action or exposure to health and safety risks.
This warning comes from the Australian Steel Storage Manufacturers Group (the Group) which has expressed concern at the growing amount of "noncompliant, uncertified and untested" steel storage products now available in Australia.
An initiative of the Australian Steel Institute (the ASI), the Group was formed in 2010 by leading manufacturers Dexion, Dematic, Macrack, Commando and APC.
The Work Health and Safety Act 2011 (WHS) places significant shared responsibility on all stakeholders in operating in construction steelwork, specifically naming managers, designers, manufacturers, importers, suppliers and installers.
The Act and its linkage to compliance of steel storage products have been firmly established through a "Questions answered" document prepared by the ASI in collaboration with Workplace Health and Safety Queensland.
It also provides further resources on the compliance initiatives undertaken by the ASI.
Establishing product compliance is a duty of care that must be addressed, says the ASI.
Dexion's CEO and chairman of the Group, Peter Farmakis says it is difficult for buyers to trace the material used and the manufacturing methods adopted by internationally procured steel products. Such products are beyond the reach of Australia's legal and regulatory framework.
"The Australian manufacturing market is mature. It's one that's established a high-level of quality over many years, so that customers are insured against unsafe, non-compliant products by the very fact that they are purchasing locally manufactured products from within a strict WHS compliance regime," said Farmakis.
The Group warns that accountability is lost when steel manufacturing is taken offshore and it's both the procurer and the supplier who bear the repercussions of non-compliance in Australia. It's not uncommon for international suppliers to claim they're meeting the standards when in fact they're not.
"The Group's primary objective is to ensure the health and safety of Australian businesses, Farmakis said. "Mitigating potential risks is paramount to the work we do, so we aim to raise awareness within the steel community of the issues associated with imports."
According to the ASI, a number of major Australian steel projects have recently reported quality concerns and even fraudulent importer behaviour (such as falsified test certificates). The ASI's national manager and manager of the Group, Ian Cairns acknowledges this growing trend.
"Over the past five years, the ASI has seen an increase in the number of complaints in relation to non-compliant imported steel products.
"In particular, we are seeing a trend towards businesses procuring material such as steel plates, structural sections and metal castings from outside of Australia that are often found to have some issues in meeting local specifications," said Cairns.
Accordingly, the Group works towards ensuring that all steel storage products and installations comply with an increasingly tight compliance regime. Maintaining Australia's capability in the efficient design, safety, and supply and construction of steel storage structures are the key objectives of the Group.
Collaborating closely with key industry stakeholders, the Group assists businesses meet the requirements of Australian laws and regulations. Some of the recent initiatives undertaken by the Group in collaboration with other key industry stakeholders include:
• WorkSafe Victoria's pallet racking operation and maintenance guidance notes developed on the advice of the Group
• The ASI's code of practice for rack safety inspection Initiatives such as these are designed to increase safety awareness and assist companies better meet Australia's (rightly) rigid standards.
However, it is incumbent on the procuring business to inform itself of these (often changing) laws and regulations, and to understand their implications. Knowledge is implied and ignorance will not protect against the law.