BEWARE COUNTERFEIT BEARINGS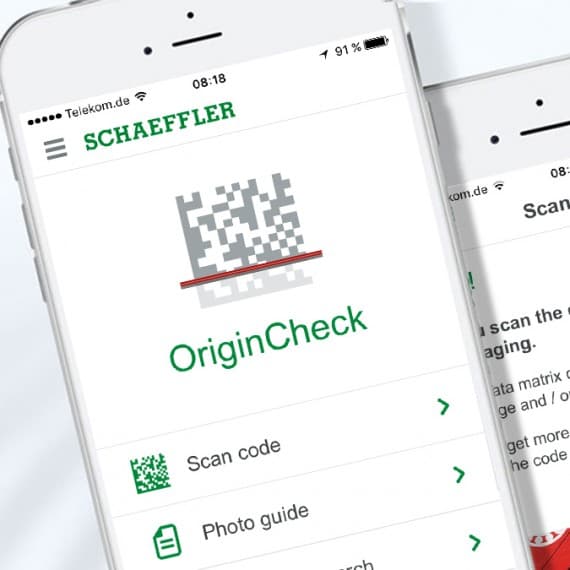 Schaeffler reckons that counterfeit bearings are still placing vital machinery, plant and operations at risk in Australia and New Zealand.
While genuine Schaeffler bearings comply with all relevant safety and quality standards and are comprehensively backed in the field by Schaeffler's own staff and network of distributors, the counterfeit products come with no such assurances.
"The best way for buyers to protect themselves and their customers from counterfeit bearings is purchasing only from a reliable source – such as direct from the manufacturer or through a certified distributor," says Martin Grosvenor, Industrial Projects and Services Manager, Schaeffler Australia.
The incidence of counterfeit industrial products is on the rise, and a recent study from the International Chamber of Commerce estimated that the annual economic and social costs resulting from their failure amounts to US $1.7 billion worldwide.
"Globally, product counterfeiting is on the increase. Not just in consumer goods such as music, film, home electronics and designer clothing, but also in industrial, safety-critical products such as bearings and seals," says Grosvenor.
"The Internet has opened up more opportunities (and risks) for purchasers to buy bearings manufactured in India, the Far East and Africa but sold through non-certified traders across the world, including a growing number of European outlets," he adds.
So how do purchasers of bearings know that the products they are buying are genuine and will perform as the product datasheet states? Most don't have to worry because they purchase these products either direct from the bearings manufacturer or via a certified distributor. This method guarantees that any technical problems with the product can be resolved quickly and efficiently.
Schaeffler has been active worldwide in identifying counterfeit bearings and removing them from the market. In 2013, the company destroyed 26 tonnes of counterfeit bearings with a value of more than Eur 1 million.
A large proportion of the counterfeit products marked with the INA and FAG brand were seized in raids on bearing distributors across Europe, including Italy, Germany and the UK. The spindle bearings, spherical roller bearings, ball bearings and needle roller bearings scrapped during this operation were part of a much larger seizure of confiscated counterfeit products.
Schaeffler Australia performed a similar operation in Sydney in 2012, where it destroyed more than 9.5 tonnes of counterfeit INA and FAG branded product it had confiscated throughout the year.
Schaeffler is stepping up its work with customs authorities to fight product piracy. And recently, in March 2017, an importer in Turkey was imprisoned and counterfeit rolling bearings with a nominal value of Eur 250,000 were destroyed after customs officials at the port of Mersin began to suspect that the FAG-branded bearings might not be genuine.
The customs staff sent photographs to Schaeffler's Brand Protection Team, which then took over and handled all subsequent measures.
In a measure designed to help users check the authenticity of their bearings,
Schaeffler has now introduced the OriginCheck app, which an easy method of clarification when suspicion about a bearing arises.
The app is used to scan the two-dimensional data matrix codes on the packaging of the bearings, and the user will receive immediate verification of whether the code appears in the Schaeffler database.
However, if an authentic Schaeffler code has already been scanned multiple times, the user will be warned that the product might be suspect and asked to send photographic documentation to Schaeffler, giving a step-by-step explanation of which photographs are relevant.
The OriginCheck app is available free of charge for iOS and Android operating systems in German and English.
Schaeffler Australia
02 8977 1000
www.schaeffler.com.au