A BETTER WAY TO ASSEMBLE HEAVY CHAINS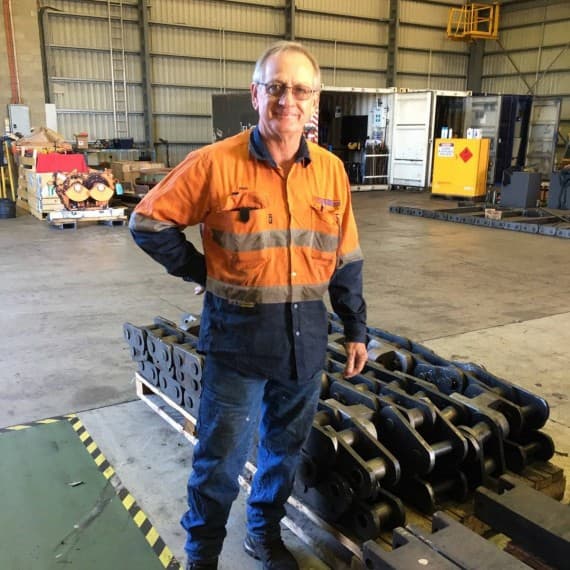 Gibson Instrumentation Services, an enterprising Queensland contracting company, has developed a safer, faster and more cost-efficient way to assemble heavy Abon coal feeder chain links, using compact and powerful Enerpac hydraulic power instead of strenuous manual labour.
Gibson manager Paul Keenan and his team have eliminated the need to use flogging hammers, introducing a portable combination of a C-clamp, 10-ton cylinder and lightweight PU series electric economy pump with pendant control and pressure gauge for safety.
The new combination is used to precisely assemble chain lengths often weighing more than a ton, typically achieving in one day tasks that previously might have taken several. The combination weighs less than half the 37kg of the previous customised tool that took two people to lift safely and required a crane for positioning.
Enerpac Australia
02 8717 7200
www.enerpac.com